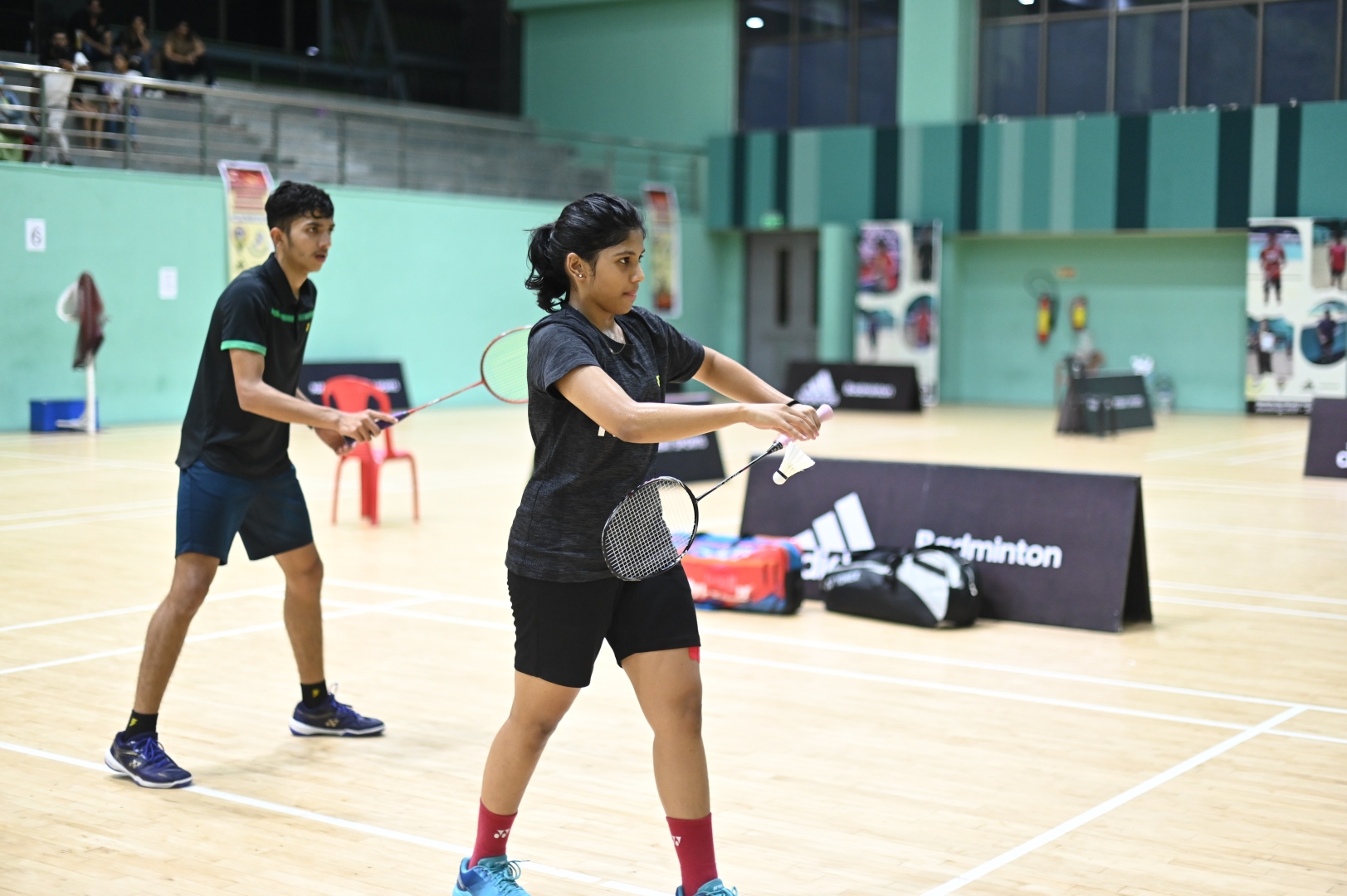 Photo Credits: The Goan
MARGAO
The Goa Badminton Association has urged the State government to consider using Peddem sports complex to run the Khelo India centre of excellence, instead of Campal sports complex, which has been earmarked for the project.
In a letter addressed to Chief Minister Pramod Sawant, Sports Minister Govind Gaude and other officials, the GBA has pointed out that since the Campal facility has been turned into a Khelo India centre from August 1, it has "disrupted training and fitness schedules of badminton players, RCC trainees, and other life and regular members who have been playing badminton at the venue since last many decades".
"While we welcome the Khelo India programme, after consulting various experts of the game, we are of the opinion that the location at Campal is not an ideal location for a Centre of excellence to groom players to be national and international champions. That such a programme needs an exclusive and much bigger and more secure location such as the multipurpose stadium at Peddem, which has been proposed as a venue by the Goa Badminton Association and other associations," the GBA stated in the letter.
The association said that using Peddem as the Khelo India Centre "will be beneficial to all the stakeholders of the game, whereas retaining the same at Campal will severely hamper the prospects of all the members and badminton players besides young trainees who look at sports as a career option".
"As important stakeholders of badminton, we have given various suggestions to the government previously on the Khelo India centre of excellence which is planned at Campal. A number of meetings were held, where we proposed that Peddem is a better option. There are running and walking tracks, gymnasium, swimming pool, and a huge international quality stadium which lies unused. At this location, ample space is there besides large halls to conduct related activities such as physical fitness sessions, motivation workshops, film screenings, workout zones, SAI Hostel, etc, which are some of the prerequisites for a Centre of Excellence," the GBA said in a subsequent press statement.
"The facilities at Campal on the other hand cater to large sections of the public, members, young budding trainees, students and State badminton players who have been utilising these facilities for their fitness as well as training to compete at national as well as international levels and look at badminton as their future. Besides, there is also SAG's own RCC scheme running for decades and associations' training activities / coaching camps / tournaments and calendar of activities happening at Campal, which will take a backseat now.
"It was informed to us that the Campal centre was selected by some SAI / Khelo India representatives but this might have been done without them being made aware of the local sporting ecosystem. Other State associations such as table tennis and swimming have also earlier shown preference to Peddem. With the hockey centre also located at Peddem, shifting the centre of excellence over there will be an ideal solution, given the enormous facilities (and a secure environment) that are available at Peddem vis-a-vis the ones at Campal," the GBA said.