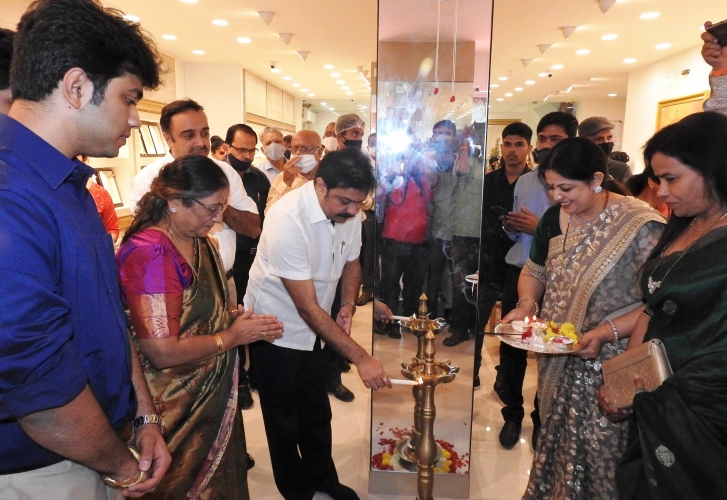 MARGAO
JagannathGangaramPednekar jewellers opened its new showroom in the heart of the commercial capital on Monday at the hands of Prasad Minesh Lad, MLC, Maharashtra.
The showroom opened on the ground floor of Shree Damodar Chambers, on the Isidore Baptista road, Margao is the second jewellery showroom of JanannathGangaramPednekar in Goa and the 14th showroom in the country.
Briefing the media, Director of JagannathGangaramPednekar, Aditya Anand Pednekar said the showroom opened in Margao showcases gold and diamond jewelry, besides silver jewelry. "Jewellery items at the showroom, including diamond necklaces, mangalsutras, earrings and rings, etc are available at affordable rates", he said, adding that the showroom offers a host of jewellery items.
To a question, he said JagannathGangarmPednekar jewellers are not new to Goa and Margao, having organized exhibitions in the commercial capital over the last 10 years. "We know the taste of Madgavkars and hence we have come out with a range of jewellery items," he added. Aditya said the showroom offers gift for every purchase during this festive season.
MLC Prasad Lad said that JagannathGangaramPednekar Jewellers is a household name in the states of Maharashtra and Goa, adding that the jewellers offer jewellery items for the middle class and lower middle class at affordable rates.