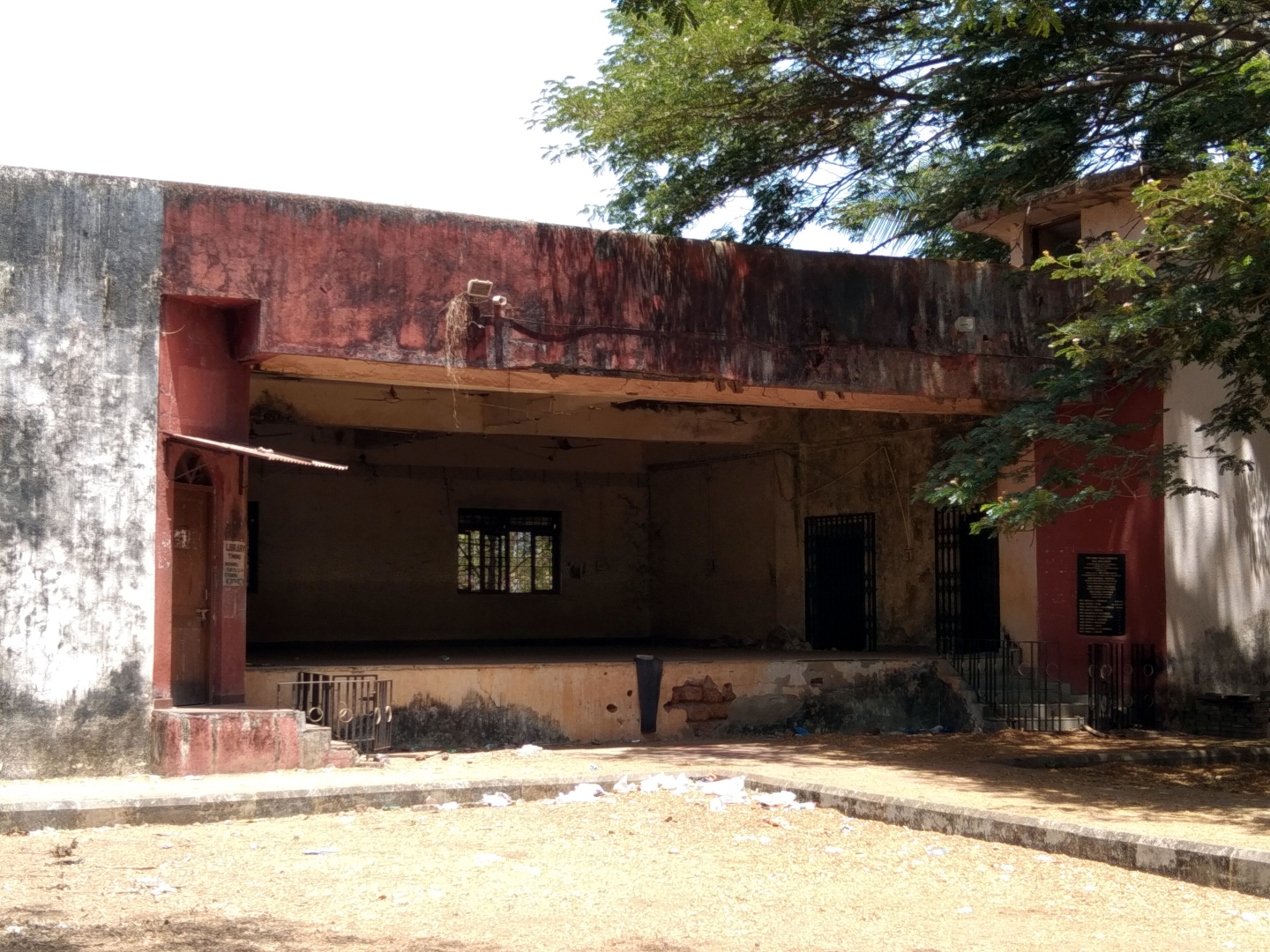 PORVORIM
The old panchayat library and the Children's Park in front of it are two of the forgotten projects in prime location at Porvorim which have been lying unattended for years.
The Penha de Franca panchayat had passed a resolution in the Gram Sabha on July 30, 2017 to construct a new panchayat library as the existing panchayat library constructed in 2005 through MPLAD funds had become pathetic and pieces of the ceiling had begun falling down.
Given issues pertaining to the structural integrity, the panchayat shifted the library to the Nana Nani Park in October 2020.
The panchayat then decided to construct a ground-plus-one structure and it was proposed to house the library on the ground floor and a mini hall on the first floor to hold small functions, meetings, etc.
After shifting books and furniture of the library to the Nana Nani Park, the panchayat forwarded the proposal of the new panchayat library building to the Town and Country Planning department.
However, there has been little progress in the matter and the proposal is still pending with the TCP. The old panchayat structure is now decrepit and abandoned.
When contacted, Tourism Minister and Porvorim MLA Rohan Khaunte said he had recently enquired about the panchayat library building with the panchayat members, but did not get any satisfactory reply.
"A former panch member who was entrusted with this file is not well as his hand is fractured. As soon as he recovers, I will pursue the matter," said Khaunte.
Penha de Franca Sarpanch Sapnil Chodankar said the file for the proposed new panchayat library was submitted to the TCP soon after shifting the old library to the Nana Nani Park.
"The file was returned by TCP on technical grounds and the panchayat later submitted a new proposal to the TCP. I will check up the matter and see that the file is approved, so that work on the new panchayat library can start soon," said Chodankar.
In front of the old panchayat library lies the Children's Park, which is also in a dilapidated condition.
Since all playthings in the park are broken, children have stopped visiting the park. Garbage has now been strewn in the Children's park, giving it a shabby look. The old panchayat library and the Children's Park are located in prime location close to the Maruti temple and the new market complex.
Residents in the area want the panchayat to construct new panchayat building and renovate the Children's Park too at the same time.