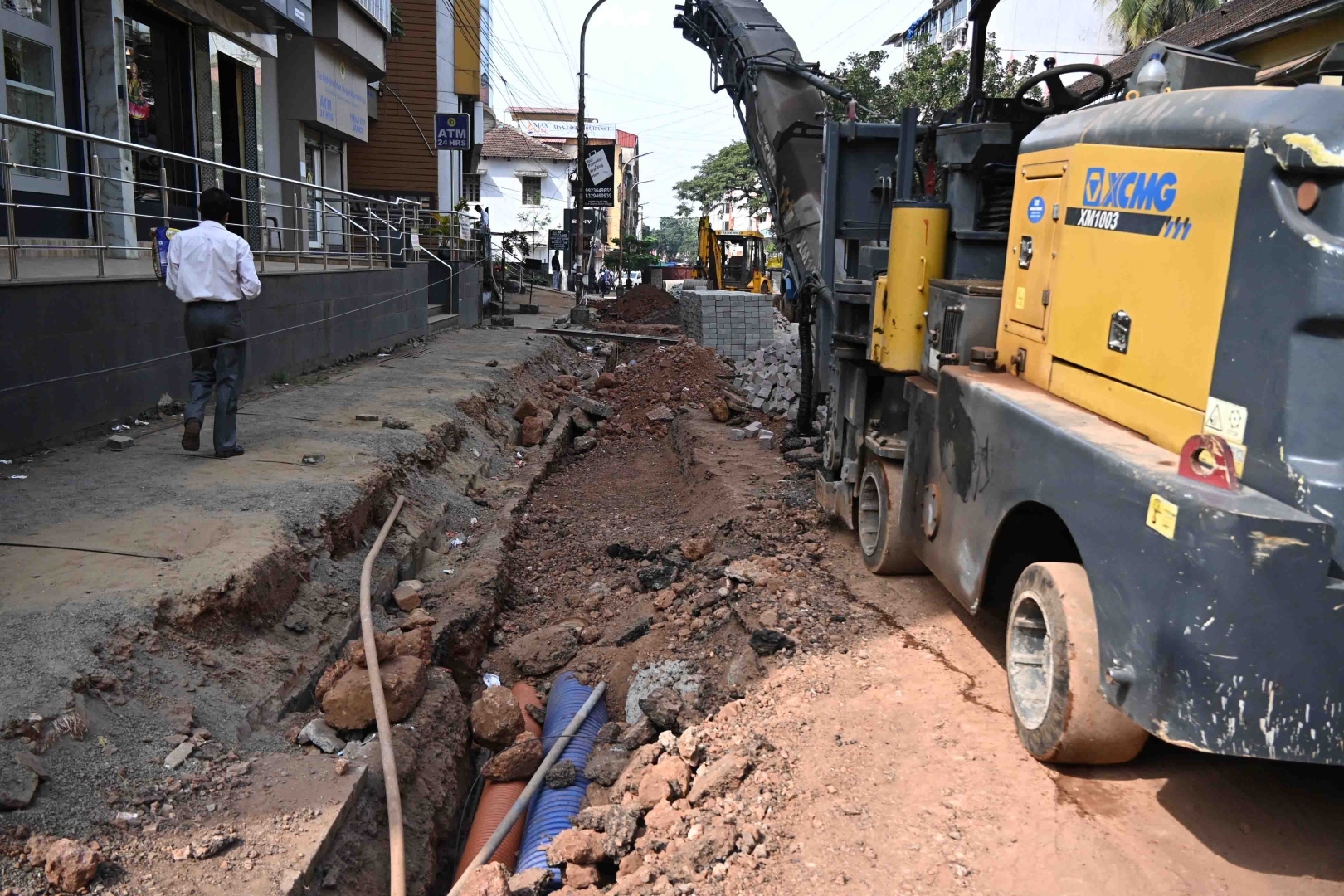 The ongoing 'smart city' work in Panaji not only has the residents and the hundreds of visitors of the capital city huffing and puffing. The city fathers and city mothers are increasingly getting restless too.
Councillors of the Corporation of the City of Panaji (CCP) are upset that they have been kept completely in the dark about the ongoing work, although Mayor Rohit Monserrate and his father Revenue Minister Atanasio Monserrate are both members of the Board at the Imagine Panaji Smart City Development Limited (IPSCDL). But there is little they can do given the vice-like political hold the Monserrates have over the capital's civic body.
Nonetheless, one Councillor broke ranks. He may have not formally rebelled but former deputy mayor, Vasant Agshikar voiced his dissatisfaction at the haphazard manner in which the 'smart city' work was being executed, throwing day-to-day life in total disarray. Agshikar also raised red-flags over the condition of drains suggesting the city is heading for a nightmarish monsoon.
In the corridors of the CCP, however, the talk is centred around how and when the distribution of spoils of the Rs 140-odd crore 'smart city' pie will trickle down. Last heard, the modalities haven't been worked out yet.