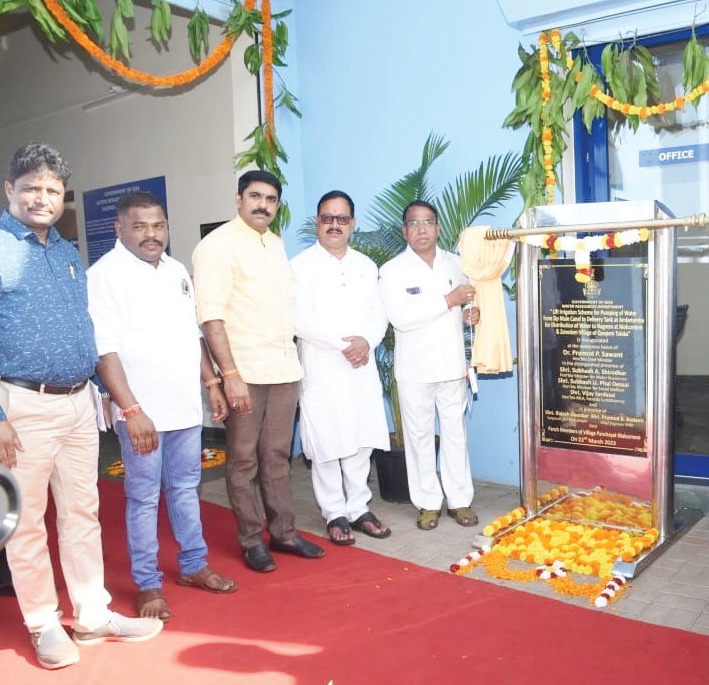 For a politician who does not let go any opportunity to lambast the government, Vijai Sardesai, is seemingly finding his equilibrium vis-a-vis the Pramod Sawant government.
Close on the heels of his rather mellow and soft response to raging forest fires, Sardesai, who normally steals the thunder in the Opposition space, found himself actually gracing an official government event to inaugurate a WRD lift irrigation project at Molcornem-Sanguem.
WRD Minister Subhash Shirodkar did the honours. Also present there was Social Welfare Minister Subash Phaldesai. But what surprised many was the conspicuous presence of Sardesai. Not only was the legislator from Fatorda present, he even had a word or two of, yes you got it right, praise for the government.
He said he was "happy" that the project was completed in the stipulated time. That's not all. Sardesai even went on to call it a "milestone and achievement" for the government, WRD and the Molcornem village.
On another front, Sardesai was seen cozying up to Leader of the Opposition Yuri Alemao and the two jointly addressed the media where they lamented the short duration of the upcoming budget session of the Goa legislative assembly.
Thus far, Yuri, like it has been a trait with all GenX politicians, was proving to be a tough cookie to manage for a veteran like Sardesai. It now appears that the latter has put to good use his past expertise on the Alemaos, having once been the go-to man for for 'papa' Joaquim and 'titiu' Churchill. A Yuri-Vijai bonhomie and what it does to the political equations in the State will be worth watching closely in the days to come.