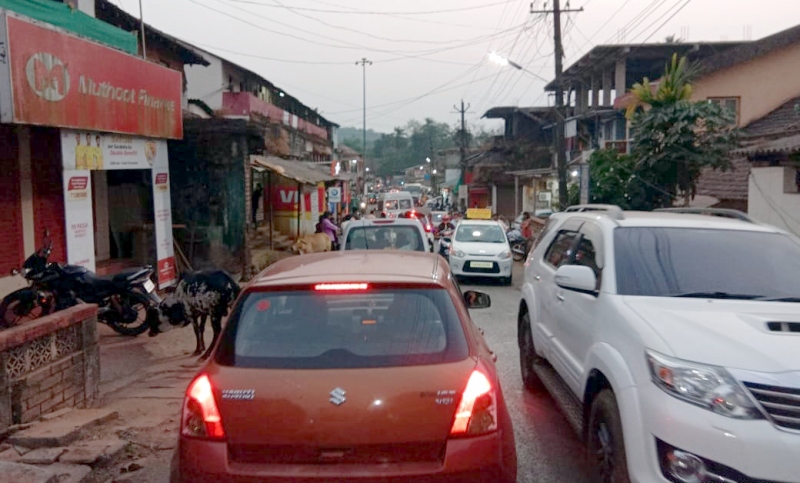 VALPOI
A quick pick-drop system for passengers will be implemented for buses in Valpoi from Monday onwards to minimise traffic congestion in the town.
A decision to this effect was taken at a special meeting in the Valpoi Municipal Council (VMC) conference hall on Thursday, which was attended by VMC Chairperson Sahazin Shaikh, Vice-Chairperson Anil Katkar, Chief Officer Dasharath Gawas and other officials.
During the meeting, it was pointed out that traffic congestion has been a frequent problem in Valpoi town and despite demands from the public, a new traffic plan for Valpoi town has not been implemented as yet.
Speaking to reporters, Katkar said all buses will have to implement the new traffic rules such as a quick pick-drop of passengers in Valpoi town.
"It is observed that some buses are parked in the town for a long time and this leads to traffic congestion in the town. To resolve this issue, buses will be allowed to be in the town only 5 minutes before their approved time.
"After 5 minutes, buses will not be parked in the middle of the town. Besides, buses arriving from other location to Valpoi town will only be given time for passengers to alight from the buses."
"Directives have already been given to authorities concerned to implement traffic rules from Monday and awareness will be created among bus owners regarding the new traffic plan in Valpoi town," said Katkar.
VMC Chairperson Sahazin Shaikh said the new traffic plan will presently be implemented only for passenger buses.