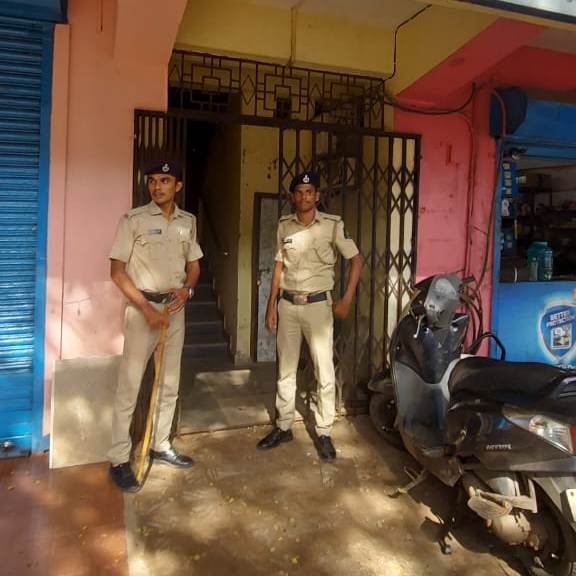 MARGAO
A day after the Centre banned the Popular Front of India, the South Goa district Magistrate notified two properties, one at Khareband-Margao and the other at Chandrawado-Fatorda, which have been allegedly used as offices by the banned organisation.
In an order issued, the South Goa District Magistrate, Jyoti Kumari has notified the two properties following a report received from the South Goa district Superintendent of Police, Abhishek Dhania, IPS that the offices located at the Community Welfare Centre located on the Khareband road and the office at the Chandrawado have been allegedly found to be used by the banned PFI.
"Whereas, the Central government, in the exercise of powers conferred by Section 3(1) of the Unlawful Activities (Prevention) Act, 1967 (37 of 1967), has declared the Popular Front of India (PFI) and its associates or affiliates or fronts, including Rehab India Foundation (RIF), Campus Front of India (CFI), All India Imams Council (AIIC), National Confederation of Human Rights Organisation (NCHRO), National Women's Front. Junior Front, Empower India Foundation and Rehab Foundation, Kerala as unlawful association vide notification number S.0. No. 4559 (E) dated 27 September 2022", the order stated.
The order added: "And whereas, in the exercise of the powers conferred by Section 42 of the said Act, the Central government has directed vide Notification No S.O. 4560 (E) dated 28 September 2022 that all the States and Union Territory Administrations shall exercise the powers exercisable by the Central government under Sections 7 Sound section 8 of the said Act."
The order further stated that in the exercise of the powers conferred by Section 42 of the said Act, the State government, with the approval of the Central government, vide Order No.6/9/2021-HD(G)/Part-1/8014 dated 28/09/2022 directed that aforesaid delegated powers shall be exercisable by the Commissioners of Police, the District Magistrate or the Deputy Commissioners.