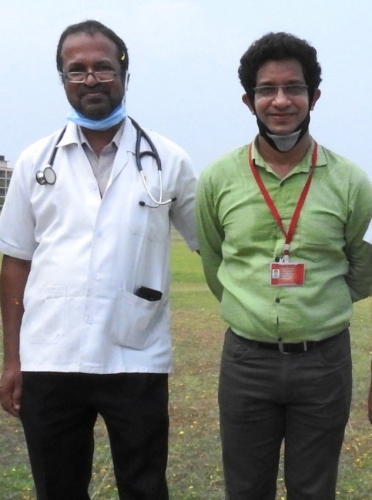 MARGAO
Dr Edwin Gomes has returned back to the ESI hospital, Margao on Saturday as a specialist, Medicine department.
ESI Hospital Medical Superintendent Dr Vishwajit Faldesai informed that Dr Edwin has assumed office on Saturday after the government posted him at the hospital.
Both Dr Vishwajit and Dr Edwin were in charge of the ESI hospital when Covid had raised its ugly head in the State around this time last year. The duo had handled the situation during the early days, before the government posted Dr Edwin back to the Goa Medical College and Hospital, Bambolim.
Government's decision to draft and bring back Dr Edwin to the ESI hospital is expected to give a boost to the hospital, which has been playing host to around 200 patients as on Saturday night.