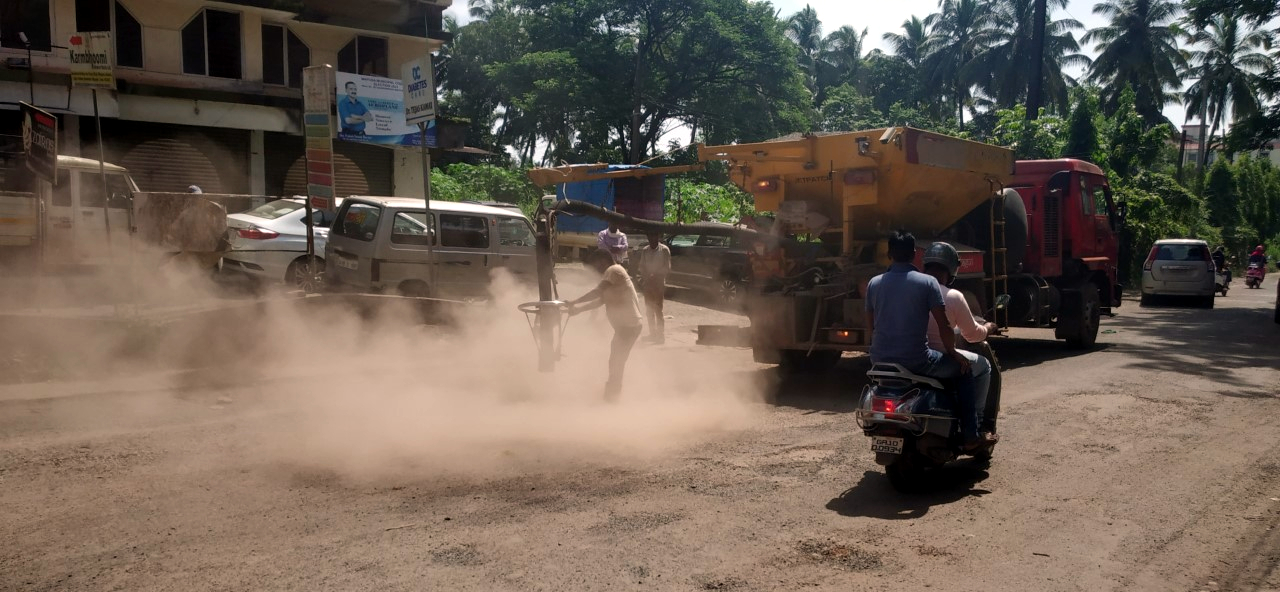 Finally, the jet patcher machine made its entry in Mapusa on Thursday and took up patch up work of the pot-hole ridden PWD road from the new Tar Bridge up to the market.
Almost 800 metres of the road was in poor condition, making life difficult for the locals particularly for motorists who use the stretch during their commute.
The patch-up work of the road began early Thursday morning but the progress of covering the potholes was taking time as the road has been in very bad shape.
Several commuters expressed relief that work on the road was taken up by authorities.
"We have been struggling to negotiate through the road for the last three months during the rains. It got delayed but authorities finally woke up to the difficulties of the common man," said Francis Fernandes of Gaunsa-vaddo, Mapusa.
"It's indeed heartening to see the work being undertaken to repair the bad stretch of the road by the PWD. We also owe it to the vibrant media which regularly takes up and highlights public issues. It's the bounded duty of every citizen to highlight public issues," said Prakash Bhivshet, councillor representing the concerned ward through which the road passes.
Sources in the PWD informed that the senior engineers in the department took cognisance of the media reports and fast-tracked the repair work of the road.
The Goan had highlighted the issue of the bad stretch of the road on its edition on Monday.