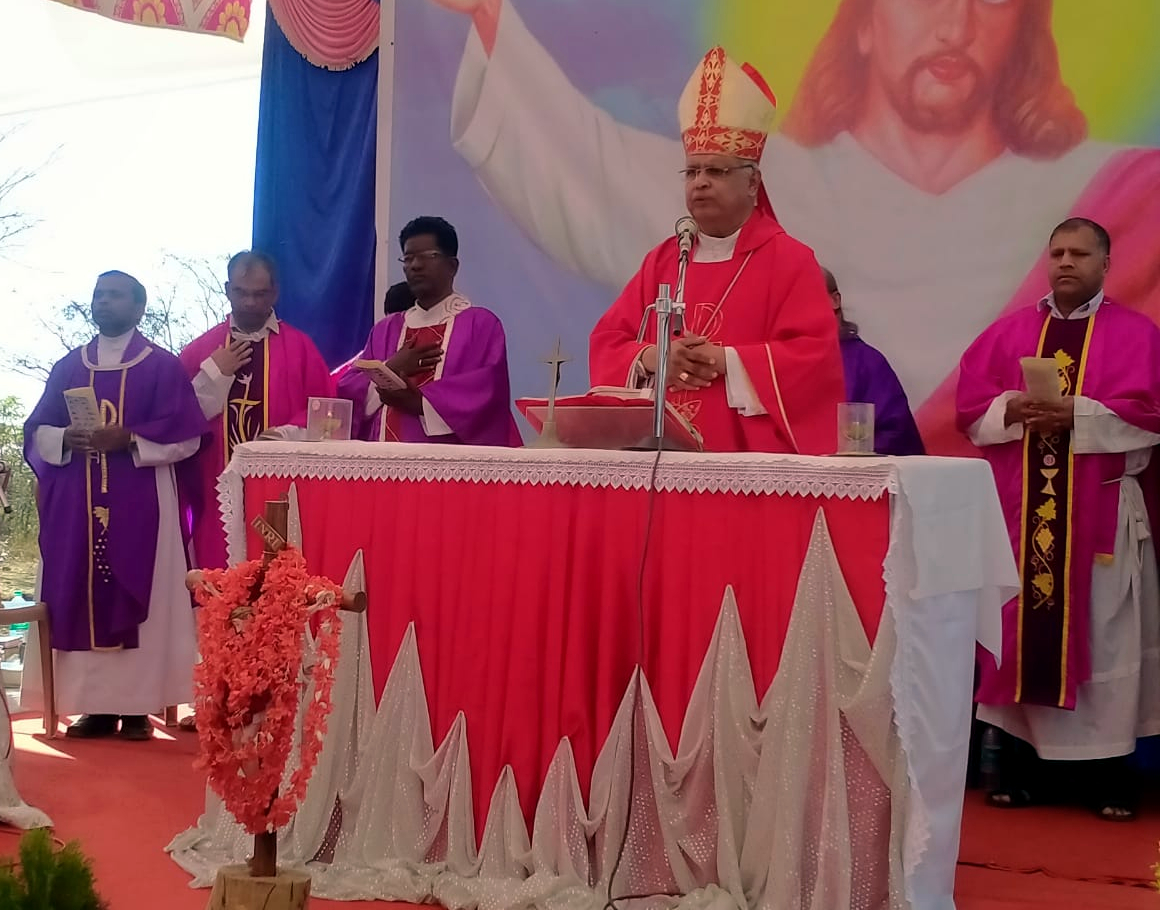 BELAGAVI
A number of devotees from Goa, Karnataka and Maharashtra on Friday visited the Miraculous Cross atop Nandgad Hill, about 38 kms from Belagavi to take part in the Diocesan Day of Reparation that was organised by the Diocese of Belgaum.
The day is observed every year as part of the Lenten season, a week before Good Friday.
While Eucharistic celebrations continued throughout the day, Bishop of Belgaum Derek Fernandes presided over the Mass that was held in Konkani at 3.30 pm. He urged people to visit the Miraculous Cross with clean hearts and minds. He also focused on the word reparation.
"As we celebrate the day of reparation, let us be reminded that it implies not only seeking pardon from God and each other for the sins we have committed but also readiness to repair damage done to others through our actions," Bishop Fernandes said in his sermon.
"One may go to the pilgrim centres and seek God's blessing, but if we are not repentant, forgiving and ready to repair the damage caused then all our devotions would be meaningless and void. In this sense, there has to be a change seen in us once we approach God for his mercy."
"As we stand at the foot of the Cross here in Nandgad, let us be reminded of the reparation done by Jesus Christ for our sins by dying on the Cross for us."
"Repentance is the prerequisite for reparation. Many times, our relationship is spoilt due to hatred, gossiping and committing sins against our fellow brethren. As we offer our prayers and petitions to the Miraculous Cross, let's forgive those who have sinned against us and also seek forgiveness for our sins against our fellow beings," Bishop Fernandes added.
Parish priest Rev Fr Shantappa Borker, Fr Philip Kutty, Fr Kustas Lima, Fr Pramod Kumar and other priests took part in the service.