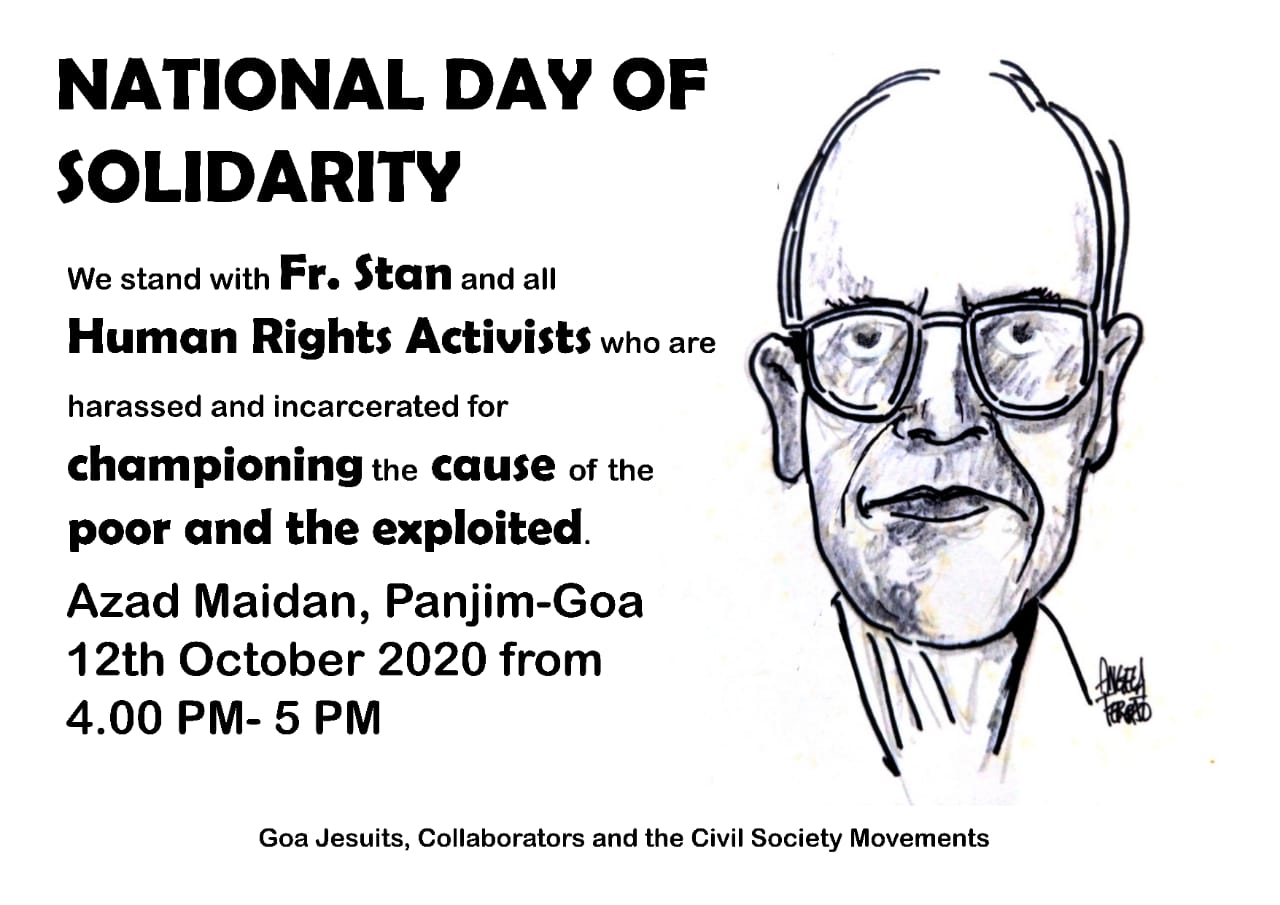 PANAJI
The arrest in Jharkand of 83-year-old Jesuit priest Fr Stan Swamy in the infamous Bhima Koregao case has stirred a cross-section of Goans to organise a protest in solidarity on Monday in Panaji.
Describing it as 'National Day of Solidarity' the hour-long protest is being held at the historic Azad Maidan at 4.00 pm.
Civil society movements havre collaborated with the Jesuits in Goa and have called people to "stand with the man who fought for tribal rights."
Fr Swammy, based in Jharkand was arrested earlier last week and joins a dozen other intellectuals, civil and human rights activists incarcerated in the case.
Well known scholar, academician and Dalit icon B R Ambedkar's grandson-in-law Dr Anand Teltumbe is also in jail under the draconian UAPA law. Teltumbde is faculty at Goa's prestigious B-School - - Goa Institute of Management.
Fr Swamy has been an ardent campaigner for land rights of Adivasis in Jharkand. He has filed a petition before the Jharkand High Court on behalf of some 3,000-odd adivasis languishing in jails, arrested for protesting against acquisition of their lands.