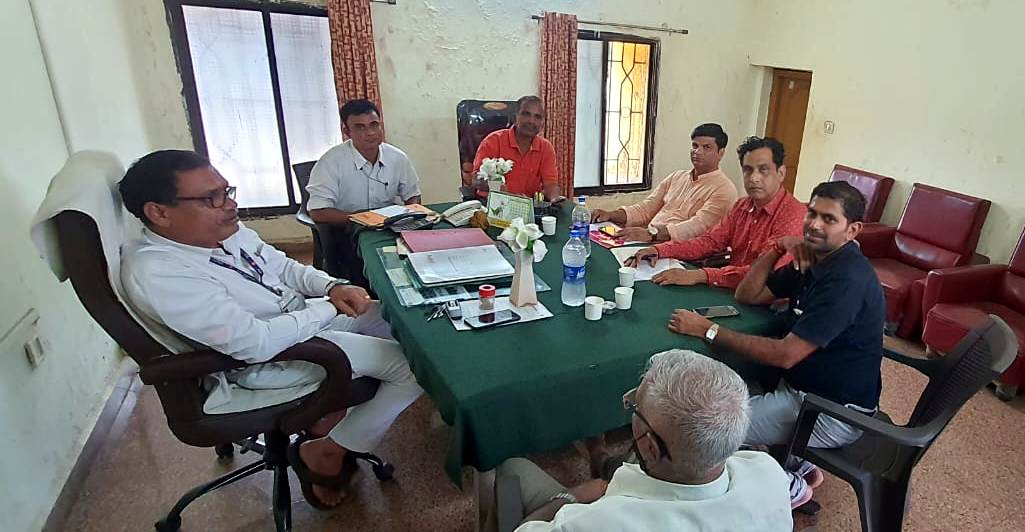 SANGUEM
A delegation of locals led by South Western Railway Board Member Sanjay Naik met Curchorem Station Master S R Meena and apprised him of problems faced by travellers on the Collem-Vasco train.
Naik informed the station master of the problems confronting commuters on account of the late departure of the local train from Collem to Vasco.
Naik pointed out that while the scheduled time for the Vasco-bound train to leave Collem is 6 am, the train leaves the station at 6.30 am, causing commuters to reach late for work and other destinations.
He informed that it is basically due to an express train at Collem which results in the delay in the departure of the Collem-Vasco train and he requested Meena for immediate action in the matter.
Naik also raised concern over the use of the Vasco-Collem train by migrants to eat and sleep at night during its overnight halt at Collem.
He informed that migrants leave the train dirty during the overnight use and requested authorities to close the doors and windows of the train during night halt at Collem to prevent people from using the train to eat and sleep during its overnight halt.
The delegation also expressed the need to construct sheds at Curchorem Platforms 1 and 2 and also to install signboards at all mid-stops, because people, particularly visitors new to the area, find it difficult to know which station they have reached.
Besides, the delegation also sought improvement in drinking water and toilet facilities at Curchorem and Collem Railway Stations.
Others who accompanied Sanjay Naik included Collem Sarpanch Machindra Dessai, President of Curchorem Sanvordem Market Association Dayanand Bhandari and President of Kissan Sabha Govind Shigaonkar.