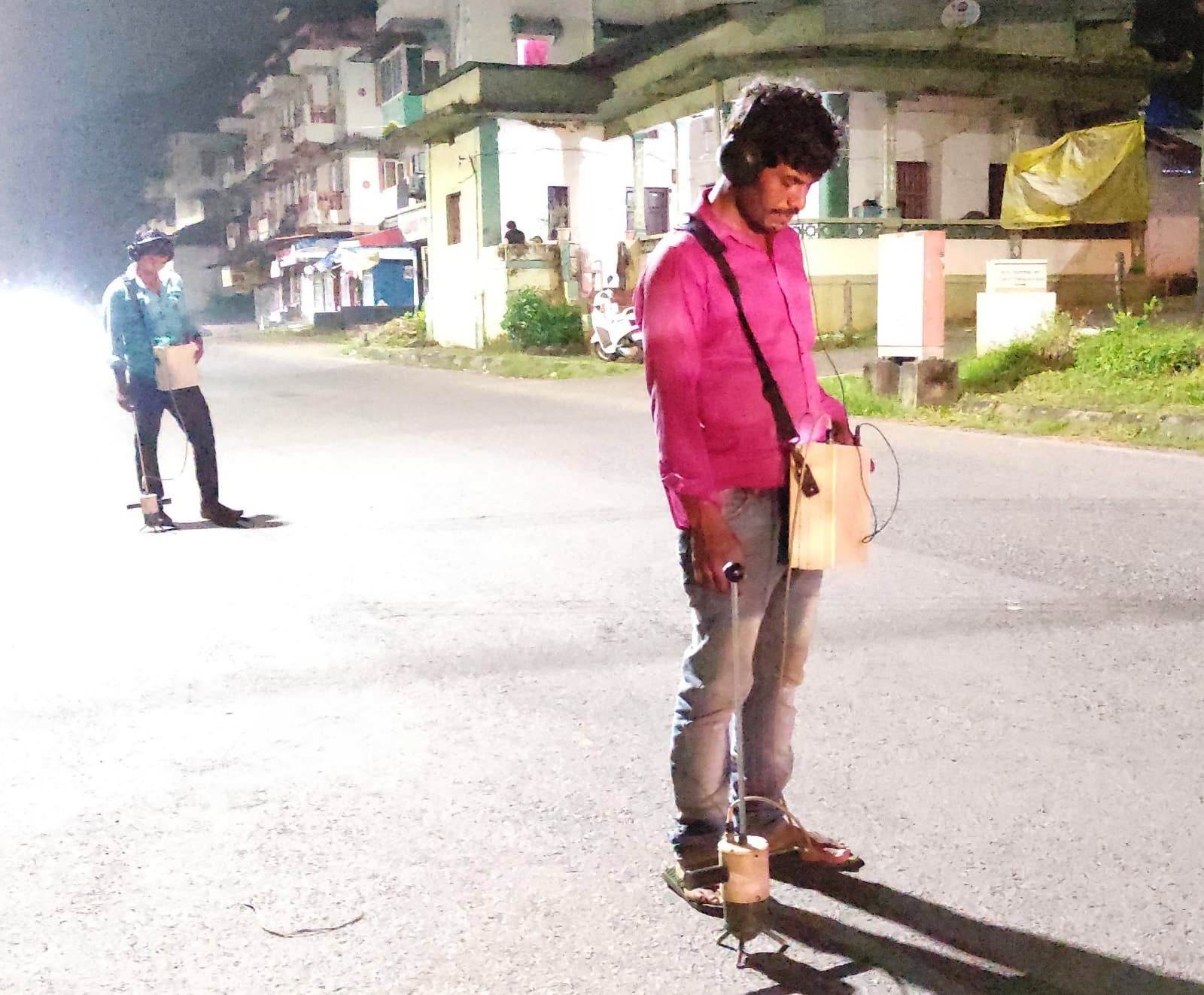 Workers on the job to detect an underground cable fault at the Aquem area of Margao city on Tuesday night. Santosh Mirajkar
MARGAO: Many parts of the commercial capital on Wednesday was hit by a power outage, disrupting life in private and government offices, including the Margao Municipal Council.
The power failure began late Wednesday morning and the city was hit by the power outage for around two hours, before power was restored around 1.30 pm.
Power officials were on the job to rectify the fault which was detected at an 11KV line behind the Grace Church area. While it took considerable time for the power men to locate the fault, the linesmen were on the job then to rectify the fault, consuming huge time.
"There was a problem with the 11KV line near the Banjara restaurant behind the Grace Church. The delay in restoration was on account of the time consumed to detect the fault and to rectify the same", informed a senior official.
Incidentally, power men were seen with mechanical devised on the main Aquem road the previous night, trying to find a major electrical fault in the Aquem area of the city.
Meanwhile, the power supply failure for over two hours on Wednesday morning, once again brought to fore the neglect of the power back up system of the server room of the Margao Municipal Council.
Sources said the power supply failure caused immense hardships to the public who had come to pay taxes and obtain birth/death certificates at the Margao Municipal Council. Several people were seen standing in ques at the Birth/death certificate window and the Tax window hoping that power would be restored. However, they had to return disappointed as the counters closed thereafter for lunch break. Power supply was restored only after the lunch break.
Shadow Council for Margao Convener Savio Coutinho stated that these hardships to the general public have now become a routine since the Council hasn't yet considered this issue as a matter of concern. "During the tenure of the previous Council also, we had highlighted the issue of inverter batteries of the server room not being maintained, and as such, during power supply failure, the entire system goes off", Coutinho recalled
He added: "If the Council cannot afford a generator, they should at least provide for a dedicated backup system for the server room and other network systems in the Municipal building".
He demanded that the Council immediately set up a generator for the Municipal building so as to provide uninterrupted services to the general public and taxpayers of Margao.