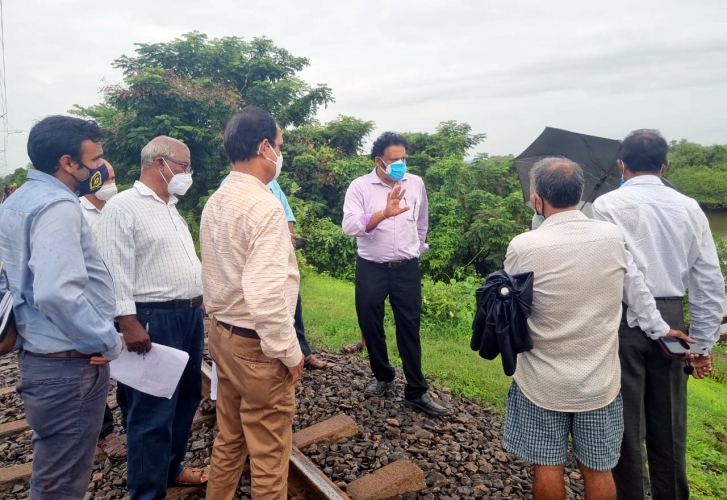 BICHOLIM
Mayem MLA Pravin Zantye and officials from the Konkan Railway Corporation (KRC) and the agriculture department met locals from Mayem constituency on Wednesday to discuss their problems regarding the railways.
Among the elected representatives present at the meeting in Shirgao included Shirgao Sarpanch Atchut Gonkar, Narva Sarpanch Manisha Amonkar and Mayem Deputy Sarpanch Krishna Parab. Mayem Block BJP President Dayanand Karbotkar was also present at the meeting.
Residents of Shirgao, Narva and Mayem discussed their grievances with KRC officials, which included an overhead bridge at Shirgao, removing debris in fields and an NOC for a road to the crematorium.
Other demands included a road for farmers to leading to their fields in Haldanwadi-Mayem, repair of steps at the Ganesh Immersion site at Vainginim, road access to Hindalwada, fencing near the primary school at Gaonkerwada-Narva and compensation to farmers for damages to their fields.