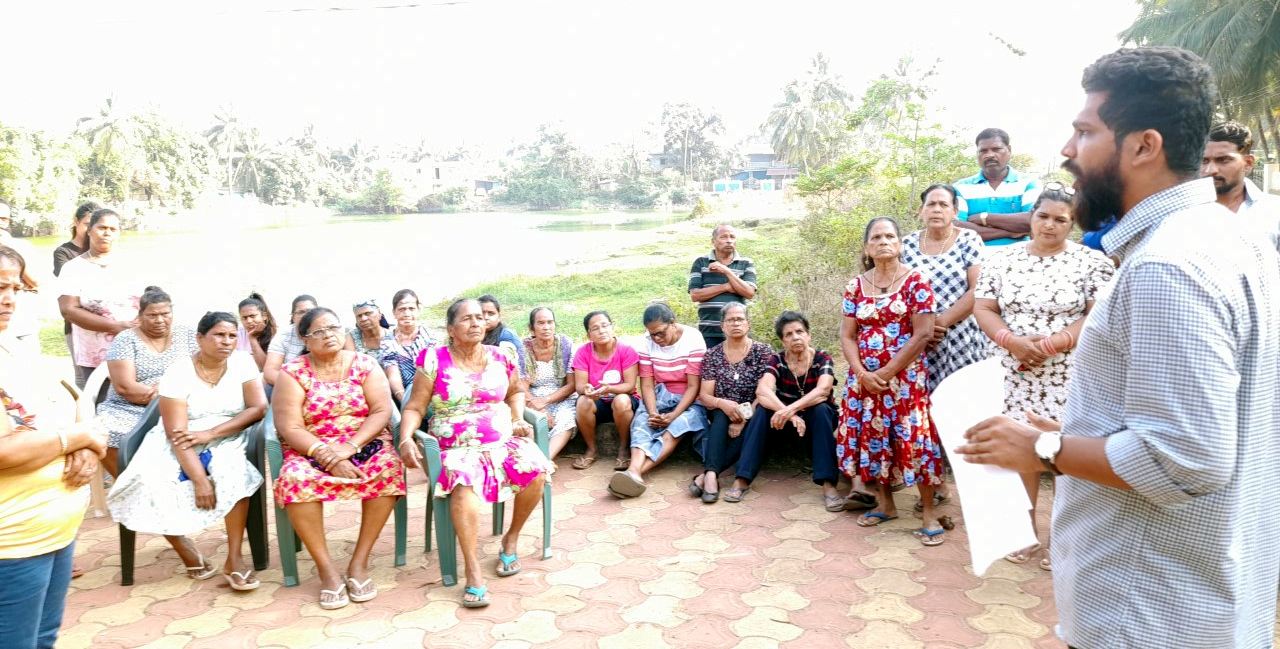 Photo Credits: Manuel Vaz
OLD GOA
Protest by St Andre locals and the Revolutionary Goans Party at the PWD's office regarding a water crisis in St Andre constituency seems to have worked wonders as the situation is slowly showing improvement in areas where people were complaining of water shortage.
It may be recalled that RGP's St Andre MLA Viresh Borkar along with party president Manoj Parab accompanied by a large number of locals had protested at the PWD's office over water crisis in the constituency.
Speaking to reporters, MLA Borkar informed that Zuari-Goa Velha and Siridao-Palem, which got water supply on alternate days, will now get regular water supply.
"Also, from the pipeline from Verna to Agassaim will now get direct connectivity as work on the same will be completed in another eight days time," the MLA informed and stated that the flow of water will increase to the areas getting water from this pipeline.
Borkar further said the PWD water tanks in Siridao and Pilar are going to get repairs as the work orders have already been allotted.
After 2 decades, water shortage finally resolved at Zuari-Goa Velha
OLD GOA: Water supply problems in Zuari-Goa Velha have finally been resolved after over two decades, much to the delight of residents in the area. "Now, St Andre MLA Viresh Borkar has resolved the issue and we are getting regular water supply. Earlier, if we got waters supply for one day, we wouldn't get water for a week and we had to get water from tankers," a local said.