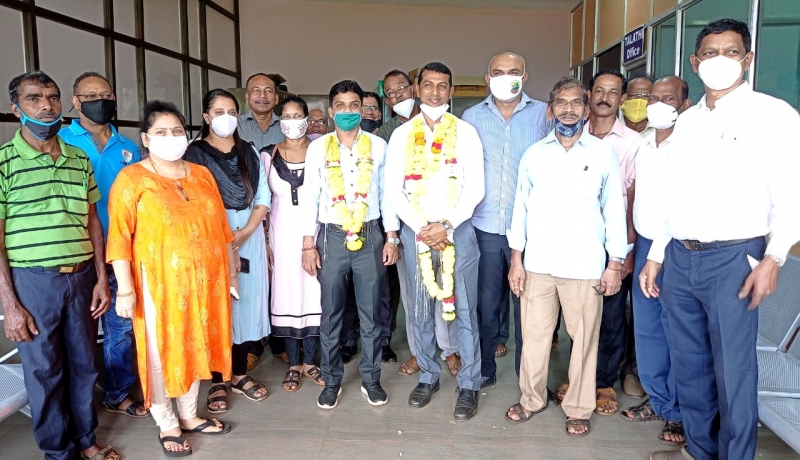 BICHOLIM
Rajesh Sawal of the 'Together for Sakhali' group was on Thursday elected as vice-chairperson of Sankhali Municipal Council (SMC) after he defeated Dayanand Boryekar from the BJP-backed group.
The election was conducted in the SMC hall and while Sawal got seven votes, Boryekar secured six votes. All 13 councillors were present at the meeting.
Election Officer Kabir Shirgaonkar and Chief Officer Deepak Vaingankar conducted the election.
Later speaking to reporters, Sawal said he would cooperate with all councillors to promote development in the Sankhali municipality.
SMC Chairperson Raya Parsekar said various proposals have been submitted to the State government and he would follow them up.
SMC Councillor Dharmesh Sagalani who heads the 'Together for Sakhali' group said they were looking forward to the support and cooperation of Chief Minister and local MLA Pramod Sawant for the development of Sankhali.