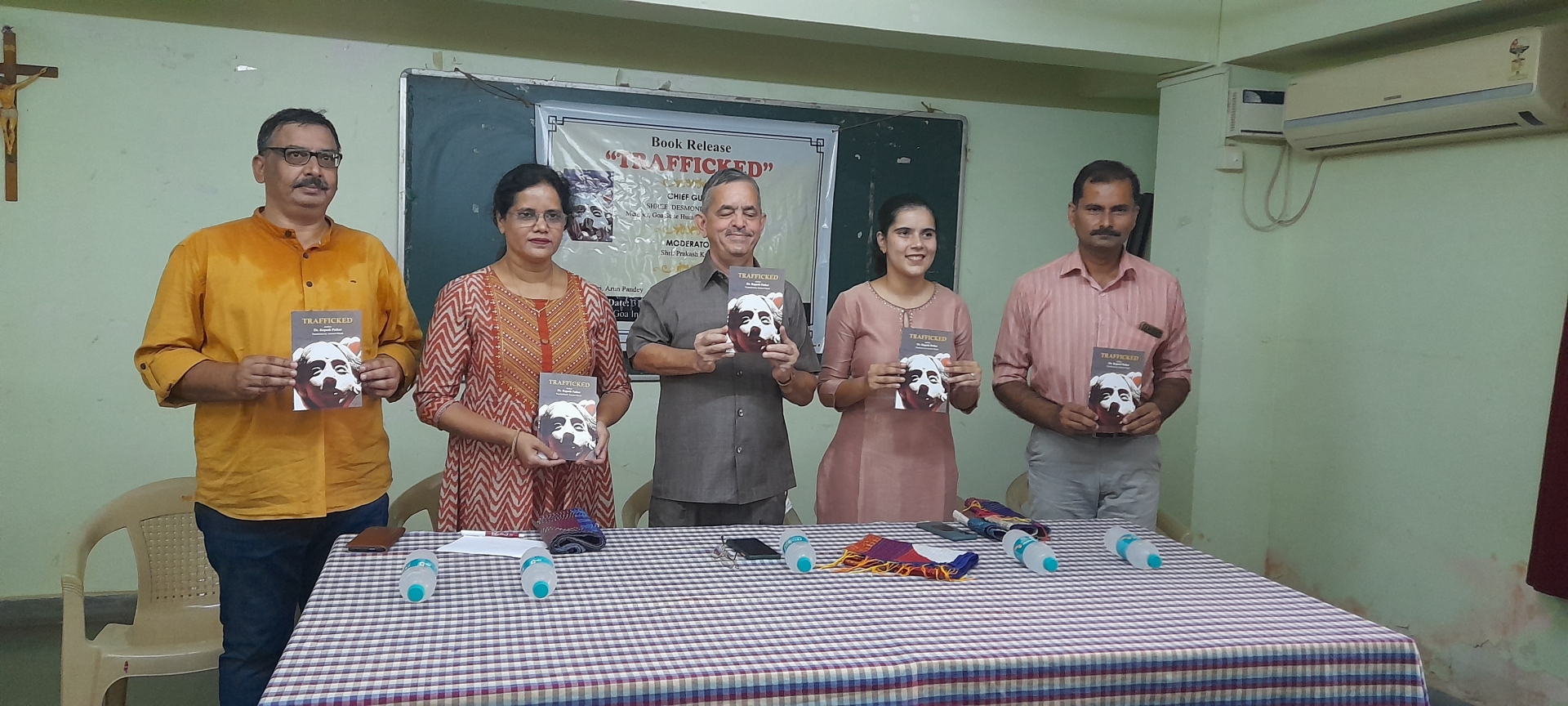 PANAJI
Stating that judges are very much conscious of the victims of trafficking, former judge and member of Goa Human Rights Commission Desmond D'Costa, however, said that the judges cannot be blamed for lack of conviction as they have to decide cases on basis of material or evidence that comes on record.
D'Costa was speaking to reporters on the sideline of the release of the book titled 'Trafficked', which was organised by the original writer Dr Rupesh Patkar and ARZ (Anyay Rahit Zindagi) at Panaji on Sunday.
"The judiciary was criticised that judges have to be practical and not technical in their approach in giving conviction. However, ultimately the judges decide cases based on material or evidence that comes on record. But judges are also part of the society and are very much conscious of the victims of trafficking," D'Costa informed.
"The judges, though, have a big role to play as they have to understand that the victims of trafficking have to be given a more patient understanding and hearing," the former judge opined.
Speaking on the trafficking scenario in Goa, D'Costa informed that victims are being trafficked to Goa which is giving a bad name to the State. He further urged the people to read the book to understand the pulse of those who are victims of trafficking.
The original writer of the book Dr Rupesh Patkar said that he sought to highlight how he was able to understand the circumstances of the sex workers and the problems they faced during his one-year stint with ARZ.
"I have sought to portray how it changed my perception towards the sex workers," he added.
Asawari Naik, who translated the book to English, said, through the book, one would understand how women are brought to the trade of prostitution and what mental stages they go through.
"In Goa, we don't seem to care much about such women as we say they are outsiders. But we should think of it as a social evil where women from a vulnerable section of society are exploited," Naik informed and urged everybody to read the book.
Arun Pandey and Sangita Naik also spoke on the occasion.