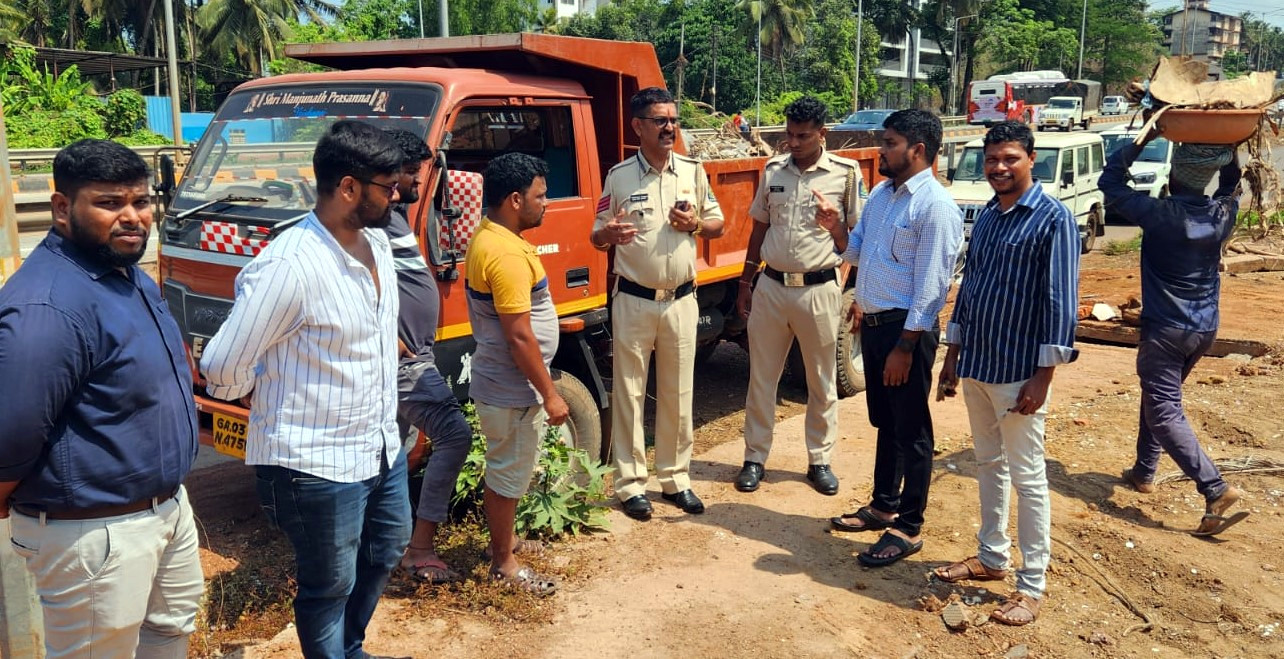 MAPUSA
The Bardez Mamlatdar's office impounded a truck after it was found dumping debris near the highway at Kamarkhajan-Peddem in Mapusa.
The truck was seen dumping construction debris near the highway and when the Mamlatdar's team saw this, they took immediate action.
The Mapusa police was summoned and the truck operator was confronted in the matter. The operator was then asked to refill the debris back into the truck. The truck was later handed over to the Mapusa police.