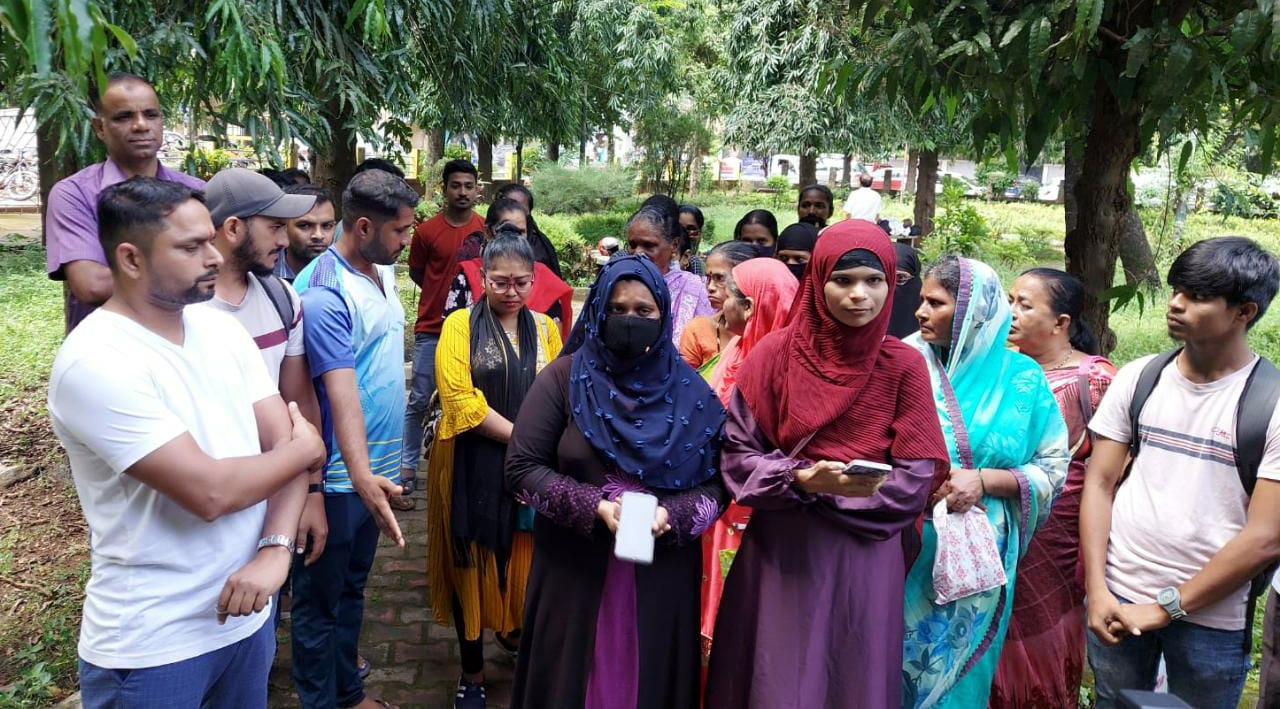 Photo Credits: Vikram Nayak
VASCO
Several victims of the arrested property broker Noor Ahmed gathered at Vasco on Thursday morning to demand strict punishment to the accused for having duped them and the recovery of their money.
The victims thanked the Goa Police for nabbing the accused and sought stringent punishment to the accused, to serve as a deterrent to those planning such a Ponzi scheme.
The victims also requested the police and the judiciary to not grant bail to the accused but to make efforts to recover their money.
Notorious property broker Noor Ahmed, who conned several locals of crores of rupees with a promise to give them homes on a long lease, was arrested in a joint operation by Goa Crime Branch, Nepal and Bihar police.
The conman was nabbed from the India-Nepal border while he was trying to cross over in a bid to evade arrest.