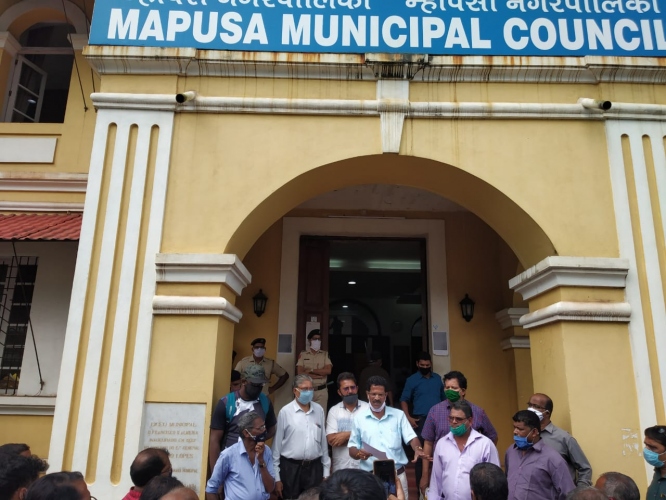 MAPUSA
The farmers of Mapusa on Wednesday demanded to restore all names that have been deleted from land use register and to convene a joint meeting of the NGPDA and the farmers to discuss the issue of deletion of names.
The farmers met the Chairperson of the Mapusa Municipal Council, Ryan Braganza and requested him to call the NGPDA Member Secretary, R K Pandita to Mapusa so that the farmers could hold a discussion with him.
The chairperson expressed his helplessness of inviting the NGPDA official in Mapusa but agreed to accompany the farmers and meet the officer in Panaji
Shree Bodgeshwar Shetkari Sangh, President, Sanjay Barde threatened to make the protest an all Goa issue if justice is not provided to the farmers of Mapusa.