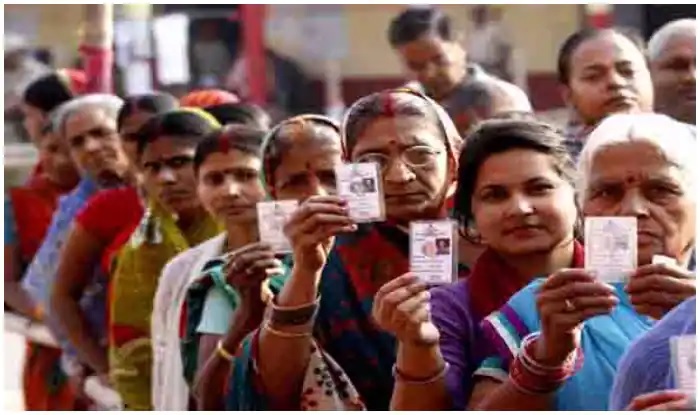 The recently held panchayat elections in the State have resulted in various interesting trends and takeaways. Several veterans have lost elections, new faces have made a mark, there are young first timers, and mixed fallouts for political heavyweights. The growing significance of women as grassroots elected leaders and the role and responsibilities they are expected to shoulder also forms an important component to ponder over. Reservation of 33% has facilitated women to contest and get elected in leadership positions.
In my ward back in my village the then Panch who had seen victory for consecutive five terms, filed papers in his wife's name as the ward was now reserved for women. The opposition who was totally dissatisfied as there was no development in the ward, also got a setback as the ward was declared as reserved and they had no woman candidate to fill in. The opposition then decided to file the nomination of a young girl who had just graduated. Menfolk of both these women candidates began campaigning with conspicuous absence of the candidate. As a part of the campaign, when I was contacted, I insisted that I would like to have a tete-a-tete with the candidate. And, I was talking to a young confident girl, a physics graduate with NCC certification, preparing for her UPSC exams. She did not know much of panchayat functioning, but I could see the determination in her to learn and work towards the village good. Curiosity led me to study some more Panchayats and it was observed that young educated girls were fielded for elections (I am saying fielded as they on their own would not have filled the forms) and results showed that people reposed faith in these girls and got them elected. It's not that these girls who have age and education as plus factors, will disrupt the helm of grassroots power, but they have managed to produce ripples which can create major waves of change. (I am drawing this conclusion by keeping the role of MLAs and political parties as neutral).
Wives asked to fill the forms when nurtured ward is declared as reserved is a common trend all over India and Goa is no exception. This has given rise to slang 'Sarpanch Pati' where men continue to dominate and take decisions while the wife is a mute spectator, nay signatory. But there are subtle layers to it which are interesting to unfold. In Sattari, as the ward was reserved, the ward in which the father-in-law, then the husband and subsequently the son had contested and won for several terms, now since declared reserved the only woman in the house (who all this time had responsibility of housewife, mother and daughter in law) was asked to fill the nomination form. This woman had always heard politics discussed in the family right from the day she entered the house after her marriage, that is for last 25 years. But she had never had an opportunity nor the push to play an active role. That the ward was now reserved, it was a golden opportunity to her to win and assert herself. She did not miss the opportunity and today she is an elected Panch.
In most cases, the women contested because the ward was now reserved, and they are more known as daughter/wife/mother of the incumbent. But at least they got a chance to get into the fray, and if get elected they could prove their mettle. Being elected they are feeling elevated. They can feel the difference. Some of these elected women are wives of political heavyweights such as Viola Pacheco, Joslen D'Silva, Savita Tawadkar, and this connect can be utilized by these elected women to further the cause of village. There are also cases where women who served as Sarpanchas for a five-year term as post was then reserved, has served the village well which has made the villagers to elect them again on general seat. In fact, there are 03 panchayats referred as Pink Panchayats as women representatives have outnumbered men, the panchayats of Benaulim, Assolna and Dharmapur-Sirlim. There are 62 seats reserved for women Sarpanch, 29 in South Goa and 33 in North Goa.
Access to positions of power for women has led to reduction in gender gap. But meagre reduction may not be sole solution to gender justice. There has to be link between access to power and their participation. As our Prime Minister Narendra Modi said in his address on Independence Day, New India is about participative democracy, a citizen centric Government and pro-active citizenry. 'New India is the era of responsive people and responsive Government'. The elected women representatives have to ensure that there is trickle-down effect and the empowerment and benefits go to other women and weaker sections of the village. They have to study the needs of the village, preserve and maintain natural resources, work towards getting various Government schemes to the needy (whether the freebees are revadis or jelebis could be left to the academicia to debate), be vocal and participate in Panchayat meetings and Gram Sabhas, visit the ward as often as possible, organize skill-based training for youth, mobilise women etc. These are the responsibilities which they should be aware of and willing to shoulder. They have to act in the interest of those represented, which implies that representatives shall have both ability as well as intention to represent the community. I am optimistic that women will bring the change and redefine the horizons of this state.
(The writer is Professor of Political Science, Government College, Khandola)