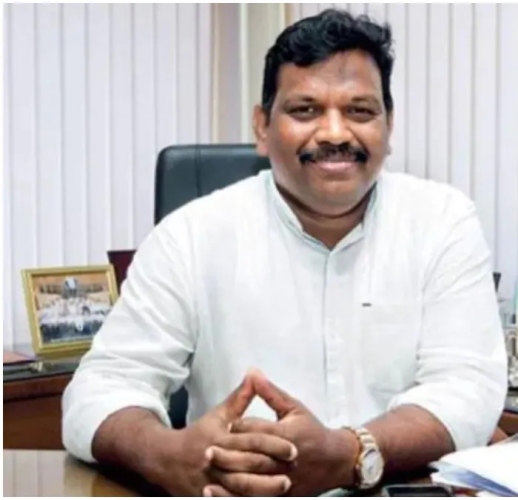 Will BJP-turned-Congress leader Michael Lobo's induction into the Congress create a feel good factor amongst the traditional Congress workers that the party can win the February 14 polls? Congress leaders say the party had been desperately looking for something big to happen politically to raise the sagging morale of the party rank and file and give them the confidence that yes, the Congress can win in 2022. Michael, a Congress leader said, is a prized catch, which will keep the party in good stead in Bardez this time round.
Sardinha prefers patience on Cong prospects
What's South Goa MP Francisco Sardinha's take on the Congress' prospects in the February 14 Assembly polls? Well, pose this question to the senior Congress leader, and he may ask to have patience to know the party's prospects. He advised scribes to have patience for the next one or two months to know the fate of the Congress party given that the State is going for polls a month from now. Scribes were taken aback by Sardinha's reply when many a senior leaders spoke of winning 22-24 seats and return back to power.
All eyes on playing second fiddle in Cong
BJP-turned-Congress leader Michael Lobo's statement soon after his induction into the Congress that the Congress government under Opposition leader Digambar Kamat in 2007-12 worked well has left tongues wagging in political circles. Political observers are trying to figure out whether Michael has made up his mind to play second fiddle to Kamat, considered the de facto candidate for the post of Chief Minister. That brings to the fore the crucial question whether Michael would be deputy to Kamat if the Congress returns to power after March 10. Where will this arrangement leave senior leader Aleixo Sequeira or Goa Forward chief Vijai Sardesai?
Joe Dias not a contender for Velim ticket?
Perhaps for the first time in recent months, scribes covering Congress press briefings at the South Goa district office had to go without tea and snacks. Indeed, it's a sheer coincidence that the tea and snacks went missing at a time when reports speak of party leaders seemed in no mood to give the Velim ticket to district Congress chief Joe Dias. Sources say the district Congress chief used to arrange not just tea and snacks at the media briefings, but had put in additional air conditioners and a giant size LED TV in the office, all at his cost.