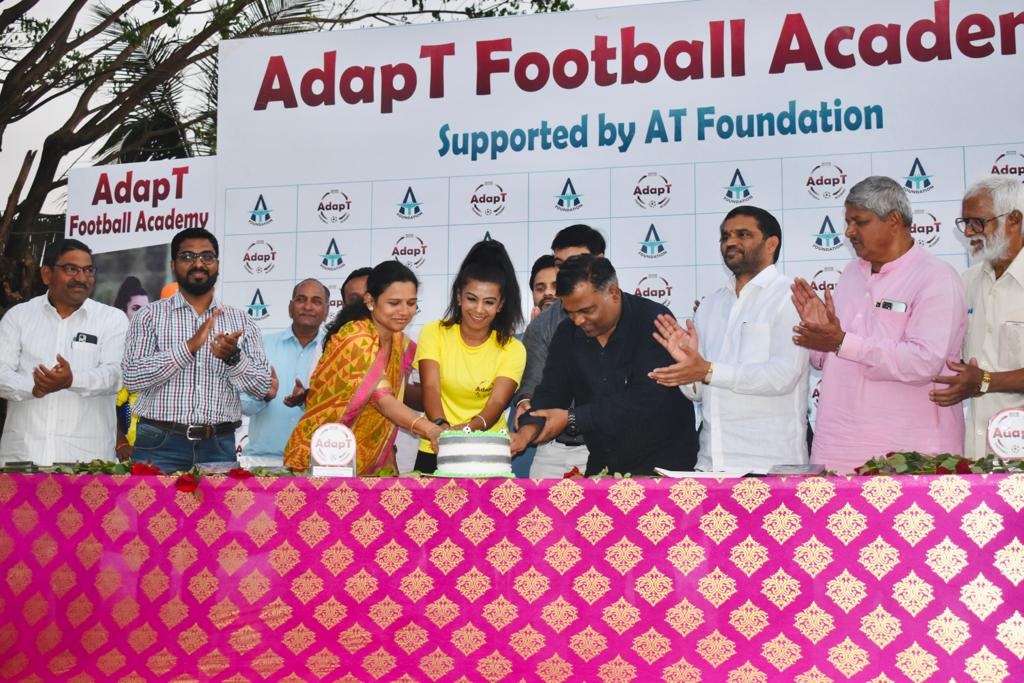 MARGAO
Don Bosco Oratory (DBO) Fatorda scored a 3-2 win over Navelim Villagers Union in an exciting match to storm into the semifinal of the 15th London Trophy Inter Village Football Tournament organised by Goa Velha Sports Club at Goa Velha Sports Club ground. Fr Mario Carvalho put Don Bosco ahead in the 21st minute. Charles Miranda doubled the lead for Don Bosco in the 23rd minute. Fr Mario Carvalho completed his brace to give Fatorda a commanding 3-0 lead at the break. Navelim Villagers Union came back strong in the second half and Prestly Gomes scored a brace in the 50th and 53rd minutes reducing the margin to 3-2. However, the Don Bosco Oratory defence stood firm and denied Navelim Villagers Union the equaliser till the final whistle. Fr Mario Noronha of Don Bosco Oratory, Fatorda was awarded the Man of the Match.
AFC-licensed coach launches Football Academy
MARGAO: Former footballer and AFC A licensed coach, Anju Turambekar has established the AdapT Football Academy supported by AT Foundation for her region Kolhapur. The academy strives to provide a holistic learning development platform, to nurture talent at the grassroots and youth development level and create a proper footballing ecosystem. The Academy focuses on football education as well as uplifting and enriching the community through sports. The academy will aim to produce home-grown players while focusing on a quality coach education system in the region. "I have dreamed of creating a systematic and bottom-up approach platform where young boys and girls have the opportunity to learn and play football, in the soil where I grew up. And, most importantly, to help them grow into responsible citizens and contribute to the holistic development of our country," said Anju Turambekar.