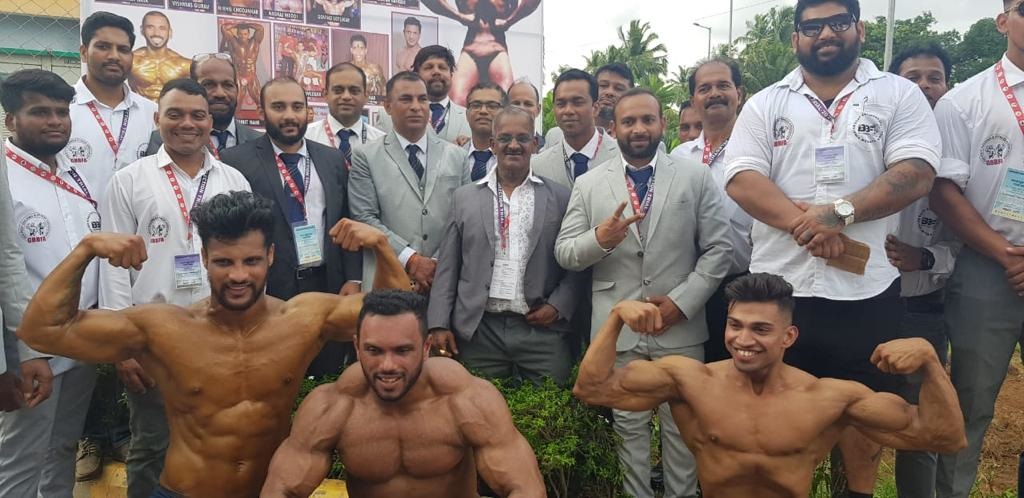 Photo Credits: The Goan
MARGAO
Three Goan bodybuilders made it to Team India for the upcoming Asian Championships in the Selection Trials organised by the Indian Body Builders Federation in association with Goa Body Building and Fitness Association (GBBFA) at Manohar Parrikar Indoor Stadium.
The selected Goans are Sumit S Naik in 90 kgs category, Vijay N Sutar in Men's Physique Sports and Gauresh V Kinlekar in Men's Physique Classic. These athletes will now represent India in the forthcoming 13th South Asian Body Building and Men's Physique Sports Championship 2023 in Maldives.
ITS Mobor crowned champions
ITS beat Bandoi Mobor 4-0 via the tiebreaker to emerge champions in the Foxes Youth of Tamborim Cavelossim Rolling trophy.
Maven Gracias of ITS and Alex from Bndoi Mobor missed scoring chances in the normal time. In the tiebreaker, Maven Gracias, Dylan Lobo, Joel Rodrigues and Reaston Cardozo netted for ITS.
Dixon Vaz, Sarpanch of Cavelossim, was the chief guest and handed over the prizes in the presence of Fr Ubaldo Fernandes and Dy Sarpanch Rinku Lobo.