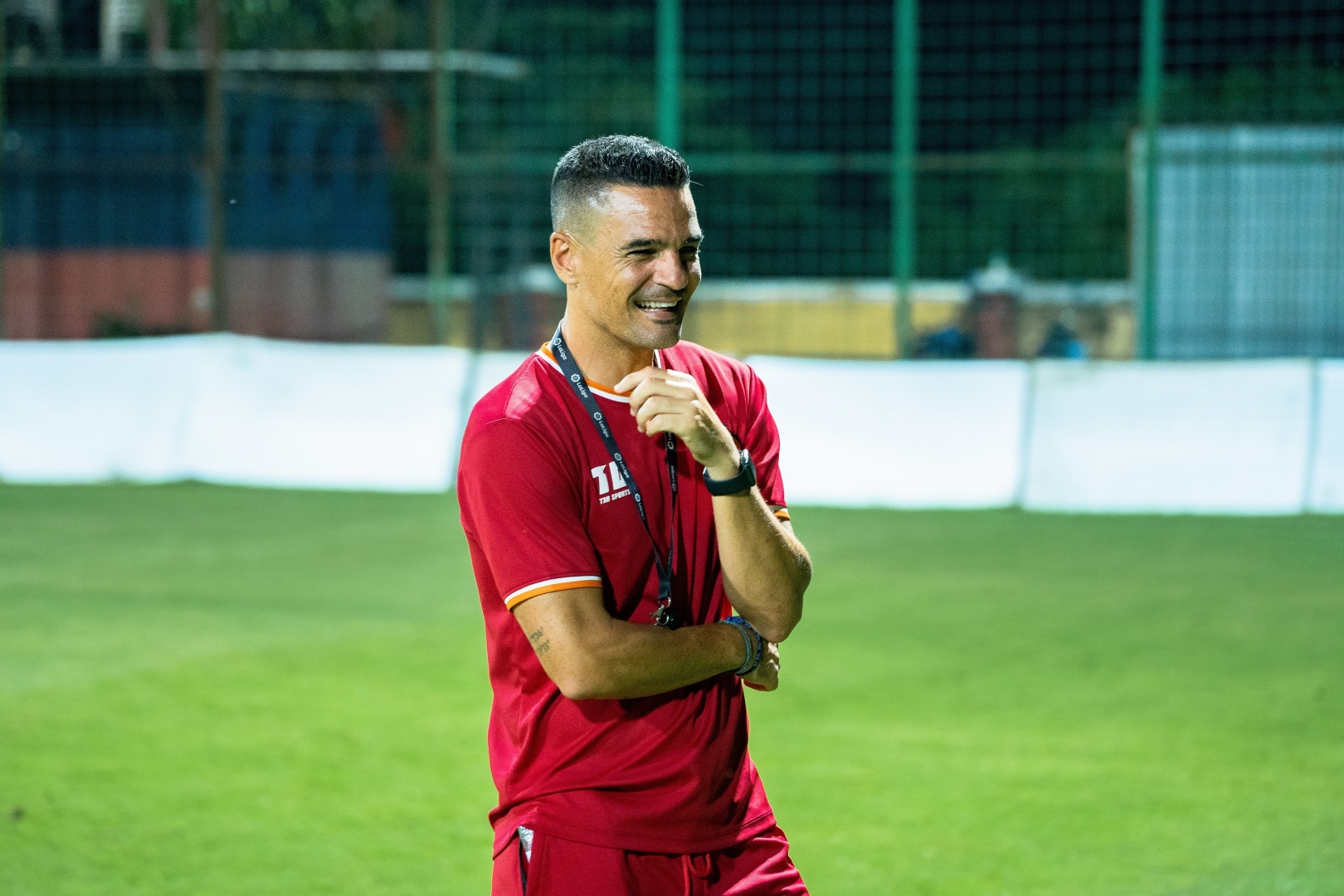 Photo Credits: FC Goa
Another Indian Super League (ISL) season comes to an end, with two well-deserving teams in the final. I personally feel unhappy that we are not one of them - but on the bright side, the season is not over yet and we have the Super Cup to look forward to. We will bounce back strongly and look to end things on a good note.
Regarding the ISL final on Saturday, I think anyone can win the game. I give a lot of credit to Bengaluru FC, for what they have managed to do especially in the second half of the season. They overcame a very difficult situation and managed to reach the playoffs, and now they've earned a spot in the final and gotten close to winning a trophy.
That said, ATK Mohun Bagan have also been one of the best teams this season. They have some great players who can tip the game to their side. Overall, I'm keen to see how this match pans out.
Now, addressing the more important things, I would say we cannot be happy with the way we wrapped up our league season. We were within the top-six throughout the league, but in the one key moment where we had to do well, we failed. I feel that the home game against Chennaiyin FC was the turning point. Had we won that match, things would have turned out very differently.
I say this because we had several things going our way as well throughout the season. For instance, in terms of attacking, I think we've been very good. We have been very clear in following our preferred style of play, and we have enough quality players to create chances and score goals.
But then, football is all about balance, and in the second half of the season especially, we conceded more goals than we should have. For a team that aims for the top and has high ambitions, this is not acceptable. Too many big mistakes and a lack of consistency punished us in many games. It's one of the things we have to improve upon and grow as a team.
Last April, I signed with FC Goa as the head coach knowing that I have a tall task at hand, with a squad overhaul also being executed simultaneously. For instance, four of our foreign signings had never played in ISL previously. Overall, it's a process that you have to go through both individually and as a team, and it takes time for everything to settle down and work well. In this league, the time taken to settle down is all the more important, because you play only 20 league matches across four to five months and you don't get many chances. I think, for next season, all of these players will be even more prepared to perform at their best levels, right from the start of their campaign.
Another big win of ours this time was the development of youth. I love the mentality of FC Goa - they're not only concerned about signing big names, and equally value player development. I'm very grateful to have had the opportunity to help these youngsters grow. It's a big challenge for a coach to suit them into a team that also plays with big objectives in mind. I think, for all these guys, this season has been a huge learning and I'm sure they've become much better players.
Ayush (Chhetri) played all 20 league matches under me, Brison (Fernandes) contributed immensely with 3 goals, Anwar (Ali) played almost every minute of our campaign and Devendra (Murgaokar) was a crucial presence in our lineup, especially in the last few games. The key with young players is to trust them and have patience with them, and this is something that doesn't happen easily in professional football.
Finally, I'd like to stress again that the season is of course not over yet. The Super Cup is a very exciting opportunity for us, as it gives us a great chance to finish the season on a better note. It also helps us improve and build the team further. Victory in the Super Cup gives us additional rewards as well, so we are giving our 100% in training and trying to get into our best shape. Our players are aware of the stakes as well, and they're looking forward to leaving a good impression.
(Carlos Pena is the head coach of ISL team FC Goa)