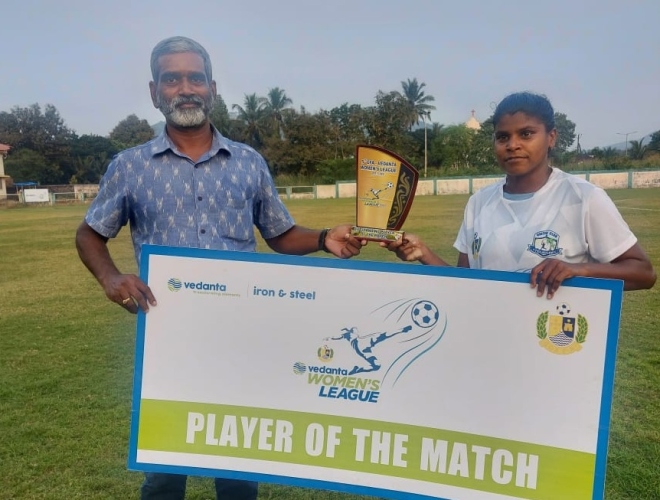 Photo Credits: GFA
MARGAO
United Club of Telaulim (UCT) thrashed Young Boys of Tonca 7-0 in the 5th GFA Vedanta Women's League at Dramapur ground on Friday. Captain Stessi Cardozo scored five goals against the sorry opposition.
UCT took control of the match from the referee's first whistle as they dominated possession and opened the floodgates in the 3rd minute as Stessi beat the rival goalkeeper Amisha Shetgaonkar with a snap-shot. UCT scored the second in the 20th minute through striker Karen Estrocio. Ten minutes later, Stessi made it 3-0 before going into the break with a rasping shot past the keeper.
UCT continued their command over the match after the break and pumped in four more goals. Rizella Cia Almeida turned goal scorer in the 55th minute when she stormed down the pitch to collect a through ball and found the net.
UCT kept searching for goals and got the fifth goal in the 67th minute as Stessi scored her third. The UCT captain continued to torment the rival defence and scored two more goals, her fifth coming in the injury time to complete the rout of Young Boys of Tonca.
Stessi was adjudged as Player of the Match and received the award at the hands of Francisco Fernandes, match commissioner and former referee.