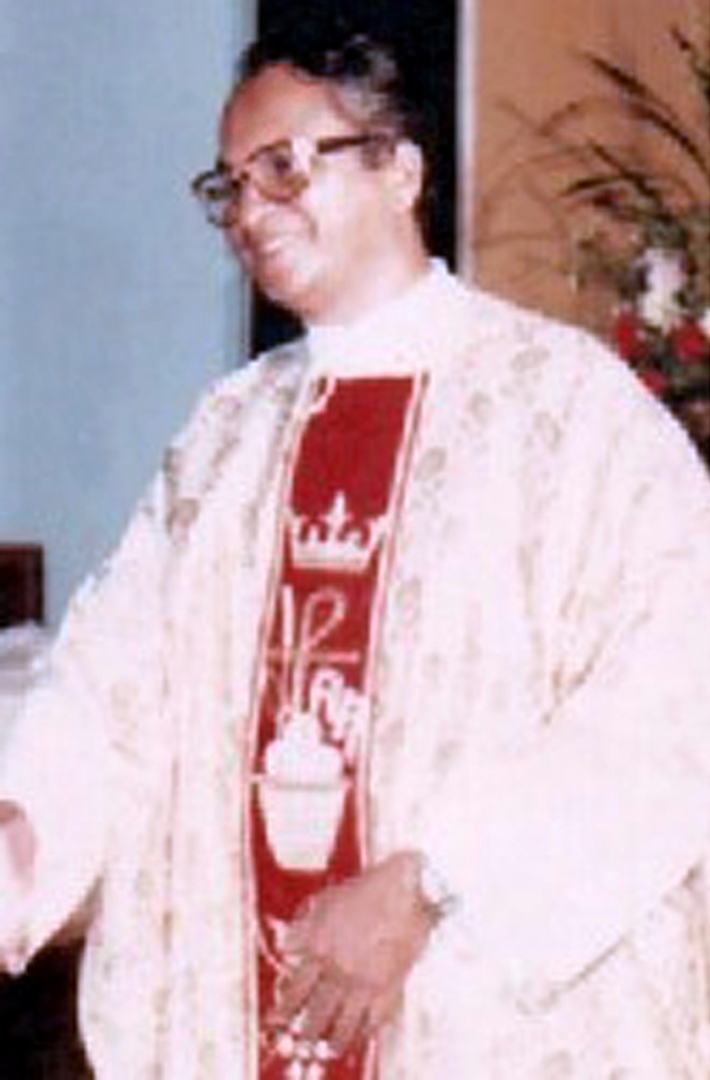 Music is not accidental or peripheral to Goans. Several times, this fact is succinctly articulated when we joyfully say music is in the blood of Goans. Goa has produced several luminaries in the field of music and music gives us insight into our life as Goans.
Thanks to musicians, music comes alive and gently energises us to face life in all its hues and moods. Musicians, like musical notes, come in different sounds, tones and semi-tones. They do not just entertain us but also calm our souls and lead us to touch heavenly serenity.
Among these angelic musicians that produce soul-stirring and scintillating music, there are also those that pass on the musical batten to budding musicians and let the great tradition continue to bloom.
We have to count Maestro Fr Lourdino Barreto among these great souls. As we mark the 25th year of his demise, his undying mission music lives on.
THREE CONCERTS
Three concerts of Sacred Music will be performed by a choir and accompanied by an ensemble of strings and winds in different parts of Goa in memory of Fr Lourdino, to relive his memory and music. The concerts will feature 40 choristers and musicians: his ex-students, admirers and music lovers.
The programme is conducted by Rev Romeo Monteiro, a student of the Maestro who himself studied Sacred Music in Rome and presently occupies the post of Maestro at Kala Academy.
The concert on March 13 will be at St Anthony's Parish, Galgibaga-Canacona, where Fr Lourdino was born in 1938 and where he learnt the rudiments of music in the parochial school. Incidentally, he was also instrumental in building a school for the village. The concert on March 15 will be at the Santa Monica Convent Church, Old Goa, which houses the Museum of Christian Art.
The concert on 20 March will be at Mãe de Deus Church, Saligão, which houses the Minor Seminary of the Archdiocese, where Fr Lourdino spent his most fruitful formative years as a young seminarian and later resided there while working in Panjim.
MUSIC TALENT
It was in Saligão Seminary that Rev Fr João Bautista Viegas, the Music Professor, spotted the talent in the young seminarian and introduced him to the Church Reed Organ (Harmonium), perhaps foreseeing that one day he would reach great heights in the music scenario of Goa and the world.
After his preparatory course in the Minor Seminary, Lourdino entered Rachol Seminary, where he excelled in music. He was ordained priest at the Basilica of Bom Jesus, Old Goa, on April 21, 1963.
Soon after ordination, Church authorities sent Fr Lourdino to Rome in September 1963, with a scholarship from the Propaganda Fide. He studied at the prestigious Pontifical Institute for Sacred Music of the Vatican, earning degrees in Pianoforte, Gregorian Chant and Composition. He also pursued courses in Sacred Liturgy in Rome. He returned to India in 1968 with a Doctorate in Sacred Music on "Aesthetic Indian Music as a bridge between Christian and Indian Religious Music."
On his return to Goa in 1968, he was appointed Professor of Music at the Saligão-Pilerne Seminary, where he would reside till his death. He introduced many new instruments, including wind instruments, to young seminarians and raised the level of musical study among the young boys. He also did several recordings with the seminarians' choir at the AIR.
KALA ACADEMY
In 1977, then chief minister Sashikala Kakodkar offered him the post of Director of the Academia de Musica (today known as Department of Western Music of Kala Academy). The Bishop readily permitted Fr Lourdino to take up the post. In 1981, his services were abruptly terminated at Kala Academy. Aggrieved, Fr Lourdino went to court and right up to the Supreme Court to seek justice. The Apex Court passed an order on February 18, 1983, reinstating Fr Lourdino as Director.
During this court case (1981-1983), Fr Lourdino was appointed Professor of Music at the Rachol Seminary. His students, now priests, who were his alumni at Rachol, still remember with nostalgia the memorable programmes held under his musical direction at the Seminary, especially for the "Festa Escolar".
Fr Lourdino moved back to Kala Academy in mid-1983 and worked tirelessly to raise the level of musical education in Goa. He single-handedly taught various instruments and conducted the Goa Symphony Orchestra, performing renowned classical works not only in Goa but also in Pune and Bombay.
MUSIC INVOLVEMENT
He also founded and conducted the Music Lovers' Goa Philharmonic Choir, which performed in Goa, cities of India, Rome and other prominent cities of Europe, bringing laurels to the musical culture and heritage of Goa.
Maestro Lourdino was a prolific writer of music, composing highly intricate pieces for Pianoforte and Orchestra, Violin and Orchestra, Sitar and Orchestra, Cello and Orchestra, 2 Symphonies, besides many choral pieces with Orchestra and several arrangements/variations of popular Indian and Goan melodies for choir/orchestra.
His mark of creativity was the blending of Goan, Indian and Western musical forms through which he made his mark in the international music arena. It is a matter of great pride that his "Symphony on an Indian Raga" was played by the Boston Symphony Orchestra.
He also conducted several stage productions and published booklets of Goan Konkani Mandos, Dulpods and Dekhnis. He also wrote two textbooks for musical study in Schools. He was also a regular contributor of articles on musicology in newspapers and to the "Boletim" of Institute Menezes Braganza.
Fr Lourdino was also a member of the Diocesan Commission of Sacred Music, Chairman of the Board of Western Music of Goa University and Advisor to the Central Government for the musical formation of Military Bands across the country.
Fr Lourdino fell ill in December 1996. His condition worsened and was moved to Jaslok Hospital, Mumbai, where he breathed his last due to renal complications on January 24, 1997.
A Goan legend in music is gone, but his music and memories remain ever alive!
(The writer is an independent researcher attached to St Francis Xavier Church, Borim)