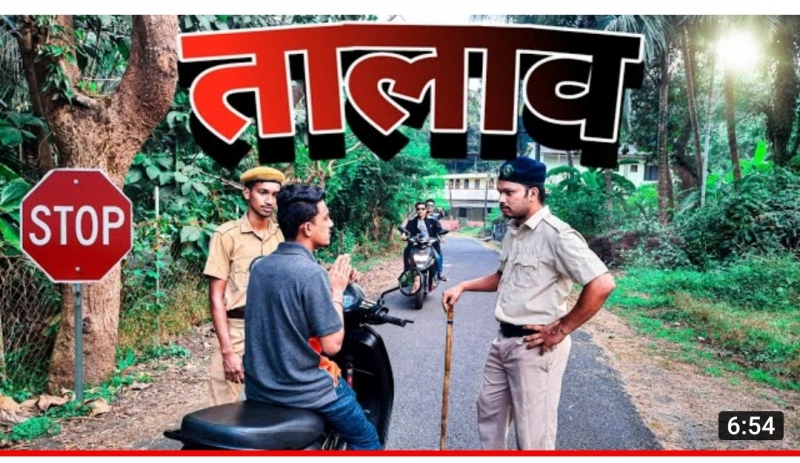 Story
This is a Fun Unlimited film. The film is aimed at tickling a funny bone. Two youth are on a bike riding without the mandatory helmet. Misfortune comes their way as the police stops them on patrol. What happens thereon is the interesting part of the film.
Screenplay
The film moves straight ahead to the point. But the screenplay lacks depth and seriousness of thought. The screenplay moves smoothly towards the climax.
Acting
The film features new talents and all the artistes cast in the film give a decent performance. The rider of the bike is a promise in acting.
Music
There are no songs in the film. A Hindi filmi score is utilized in the film. If a song was composed as per the flow of the film it would be even more meaningful. The background music and score is effective.
Cinematography
The film is well captured. However, the shot selection is meagre. Mid shots and close-ups are lacking in this film. The film is well edited.
Direction
The direction is sleek and to the point. A good teamwork is seen.