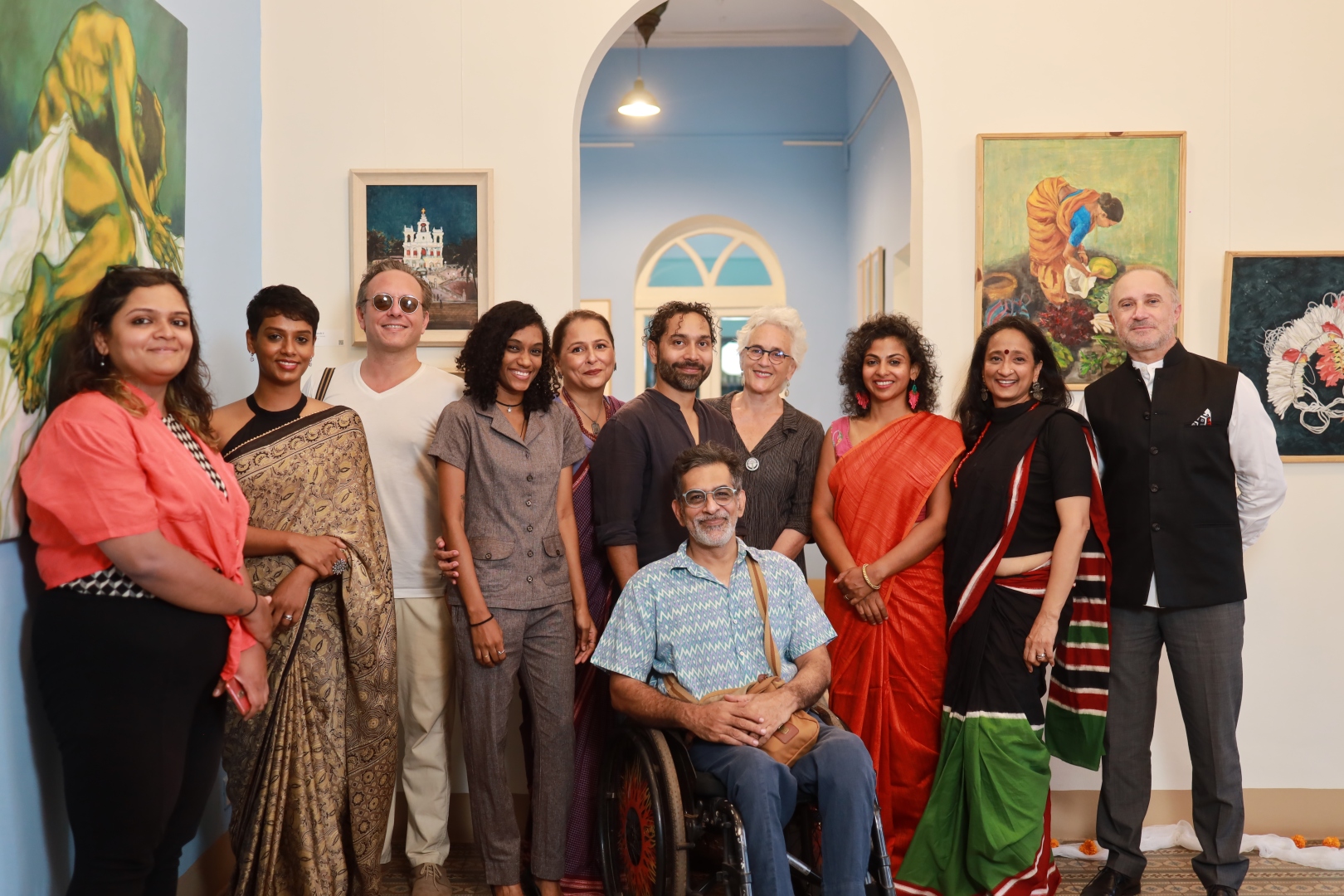 Camões – CLP hosted the exhibition opening of 'Poetry in Colour' on the occasion of World Poetry Day and the International Day of Colour as an initiative taken by Goan artists and poets in collaboration with Camões Centro Língua de Portuguesa in the presence of Goan writer Damodar Mauzo and about 100 attendees who were welcomed by the director of Camões-CLP, Delfim Correia da Silva.
After a short viewing of the displayed artworks and poetry, there were two poetry reading sessions – the first reading in honour of Laxmanrao Sardessai and Manoharrai Sardessai's writings, performed by Pritha Sardessai, a practising architect and lover of all things local – the land, its people, language and heritage.
The second reading session was to celebrate the birth centenary of one of the most celebrated and widely translated Portuguese poets, Eugénio de Andrade, also known by the pseudonym José Fontinhas. A total of five poems were read in Portuguese, English and Italian. The readers of his poems were Maestro Matteo Fraboni, Jazz musician – percussionist, composer Jeanette Barbosa Noronha, assistant professor of Portuguese at Goa University and Ruth Beatriz Costa, writer and educator. The programme ended with a poetry performance by Rochelle D'Silva, a spoken word poet performing her poetry.
The exhibition will remain open to all from March 22 to April 4 from 10 am to 6 pm. On March 29, an interactive session will be held with the Portuguese poet Rui Cóias in conversation with Delfim Correia da Silva on 'Eugénio de Andrade and the Contemporary Portuguese Poetry'. On April 1 'Mai in me – Embodied Earthivism' – a performance by multidisciplinary artist Pushpanjali Sharma with poetry reading by SalilChaturvedi, in response to Miriam Koshy's work on display 'Mhadeianjali' with musical accompaniment by JatinVidyarthi will be held. On April 4 there will be a dance recital on poetic interpretations and celebration of movement by Impana Kulkarni and Priyal Prana with musical accompaniment by Subhash Sajja.