The UNproclaimed June 1 to be the Global Day of Parents to appreciate all parents in all parts of the world for their selfless commitment to children and their lifelong sacrifice towards nurturing this relationship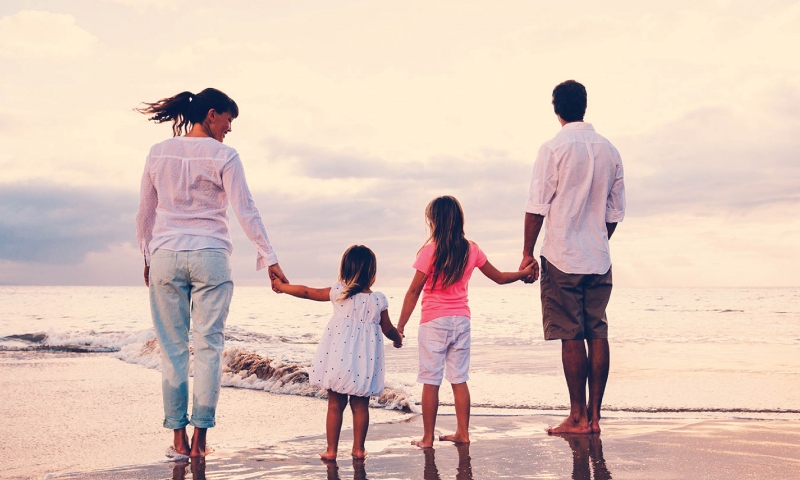 Dr ALVARINHO J LUIS
As we lead busy lives, we sometimes forget to connect with the ones who helped shape our personalities. Parents are wonderful people who secure the lives of their children with love, happiness, and mutual understanding. They have a major role to give their children guidance, use discipline, set limits, and inculcate moral and ethical values. At the end of the day, the most overwhelming key to a child's success is the positive involvement of parents, according to Jane D. Hull.
Whether it be physical, mental, financial, social, or career progress, parents are always there to help their children in taking crucial decisions in their lives. Hence, to highlight the sacrifice made by the parents and to appreciate their endless effort Global Parents Day is celebrated every year on 1st June. This year's theme is: appreciate all parents throughout the world.
For people who lead busy lives, there is no better way to celebrate Parents' Day than to spend quality time with parents. With the pandemic restriction on outings, you can prepare a meal together and show off your culinary repertoire and learn a few tricks from your parents. The goal of this activity is to have fun cooking with the entire family and the reward is the delicious food on the table.
In this hectic world, children can spend some quality time doing an activity that you enjoyed when you were a child. You can talk about things that have been troubling your parents or things that they always wanted to share with them, thus deepening the parent-child bonding.
Another way around is to sit down with your family album or video and take a look at your parents' childhood photographs. You can spend the day reminiscing about the events attached to those photos. And to make the day even better, you can take a family photo every year on Parents Day and add it to your album.
Gratefulness is a really powerful emotion that you can show to your parents on this day and appreciate them for their sacrifices. If staying away from them, plan to visit your parents and give them gifts/ flowers. If you think you might be exposed to the Covid, text a message or call them and make their day special by thanking them for everything they have done for you.
Working parents get to enjoy a timeout from their daily grind. You could volunteer with household chores and let them take it easy. Parents find it delightful to watch their children grow into responsible adults. Make it a day for reunions and parties and celebrate to your heart's content with your parents you cherish most and that's what counts. More than anything else your parents wish is to see you and your family around.
The other side of the coin is that some parents experience the worst phase of their lives when bringing up children. They love their children and willingly sacrifice time, energy, and money for their well-being. But even with the best intentions, many parents feel as though they are walking a tightrope. They feel incredulous by the negative influences pressing in on their children and their lack of resources to combat these forces.
Global parents day is also a reminder to all those children who fail to recognize the real worth of their parents, to dedicate their time and affection for those who mold them into the present form. The word family cannot have an independent existence devoid of parents. Those seven letters resonate with countless meanings.
In some instances, aged parents have landed in old-age homes due to constant arguments which arise due to the generation gap. There they undergo a series of stress, the sources of which may involve money, property matters, and above all being abandoned by their well-to-do children who are sometimes settled abroad. Their children are customized to a comfortable life elsewhere, and therefore unable to view the hardships of their parents in India.
On this day let us bring a smile on the face of each parent, as it stands for the token of love and appreciation for their struggle and sacrifice. Let us thank them for being the lantern that guided our unknown path. A 'thank you' is not sufficient for the sleepless nights they have to spend when we were toddlers, changing our diapers, spending sleepless nights during our sickness, etc. We are duty-bound to acknowledge them for the pain and pleasure they experienced in the processes of upbringing a new light of hope to the world. In the words of Henry Ward Beecher, we never know the love of a parent until we become parents ourselves.