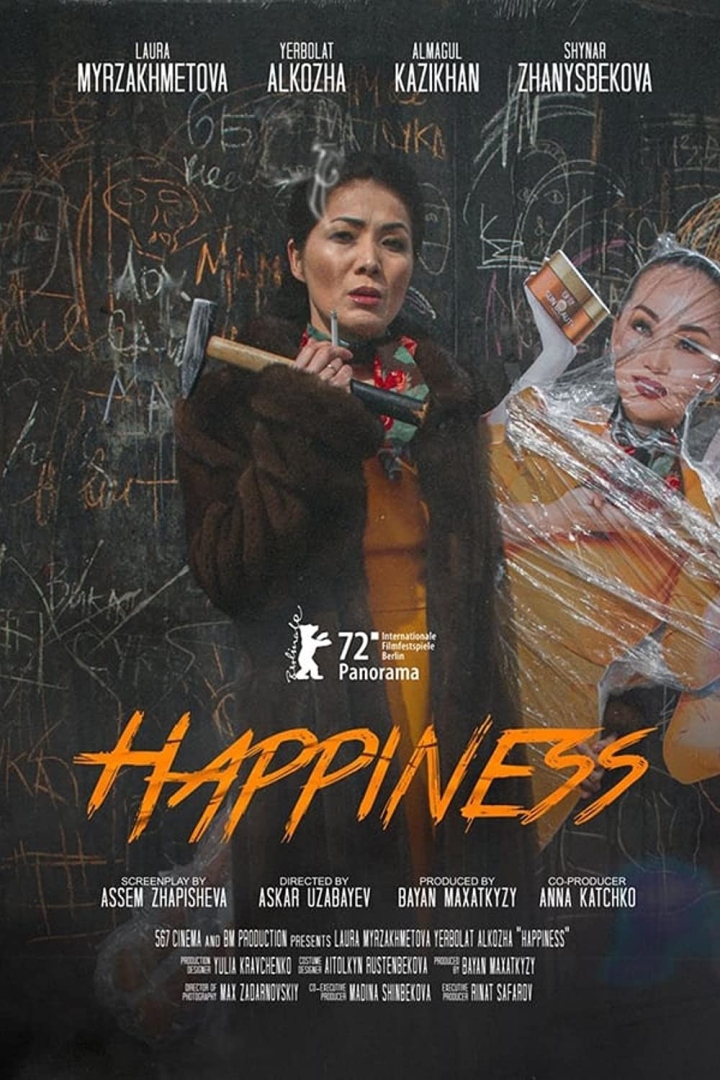 She wears a mask of happiness, but she is hiding a deep secret inside! What's the secret? Why does a woman undergo domestic violence and not revolt against it? When will the vicious circle end? These and many such questions arise in our minds while watching the Kazakhstan film 'Happiness'.
Directed by Askar Uzabayev the film portrays the journey of a woman in search of happiness and dignity. Most of his previous films are comedy dramas but for the first time, he has experimented with a sensitive issue like domestic violence which can awaken the consciences of the audience.
The director while speaking at the 'Table Talks' in IFFI underlined the fact that we live in a world of violence. The film points out to deep underlying emotions that compel a woman to take a second citizen's role which sometimes leads to their own end, just like what happened in India's most recent case - Shraddha and Aftab. Taking abuse and beatings from men to the extent that women have to sacrifice their own lives in the disguise of the so-called sweet emotion 'love'.
The film 'Happiness' too revolves around domestic violence in Kazakhstan.
In any country, family is considered an important institution in society. It plays a very vital role in preventing social issues which transcend through generations. "It is actually a vicious cycle. These incessant abuses are raised by women in their families. And it is the need of the hour to prevent such social evil from our society," stated the director.
In Kazakhstan, women have high decision-making power in the family. Society relies on women but at the same time, gender equality takes a backseat in patriarchal society, said Askar. Co-producer Anna Katchko said that she was amazed by the number of women who approached her sharing their stories after watching the movie. "The script and the story need to be very people-centric and engage the audience. The film is inspired by real-life incidents in our country," she said.
The film is about a vicious circle of domestic violence in a small border town in Kazakhstan. The couple has been married for 23 years during which the wife has been constantly abused and raped by her alcoholic husband. Their daughter is about to get married and gets into the same marriage trap as her mother. Is there a way out of these circumstances? Who will take the lead? She has a big smile and wears orange for her influencer work. Her philosophy is the 'Happiness' brand, but she lives in a gloomy environment where force has long been the dominant factor. This movie demonstrates how expensive it is to break free from misogyny and leaves the audience introspecting their own inner self.