Observed worldwide on February 4, World Cancer Day aims to inform and encourage people on its prevention, early detection, and treatment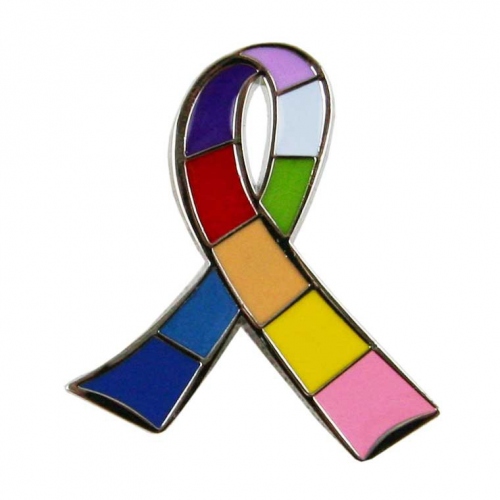 #TGLIFE
In the current Covid-19 pandemic, other illnesses seem to have taken a backstage. However, as the World observes Cancer Day on February 4, a look at the number of cancer cases, disabilities that come along with this dreaded disease, and the life-style changes that one has to undergo, shine a scary spotlight, especially when one speaks of this tiny State of Goa.
According to informed sources, the incidence of crude cancer which includes the deaths and disability-adjusted life-years (DALYs) – a measure of how much of a fully productive life is cut short by different cancers – was found prevalent among 52.5 persons per one lakh population in the year 1990, and it has since increased to 97 in 2016.
Analysis of data from the first-ever state-level disease burden study published in 'The Lancet Oncology' on September 12, 2018 has revealed that Goa, despite being one of the smallest states of the country has been ranked sixth in the list of the highest crude cancer incidence rate. Kerala tops the chart and Mizoram stands second, followed by Haryana, Delhi, Karnataka and lastly Goa.
The study reveals that the death rate due to crude cancer mortality incidence in 2016 was 58.7 persons per one lakh population among females, while the incidence rate was 111.8 persons. Among males, the death rate was 54.6 persons per one lakh population, while the incidence rate was 82.7 persons.
The study states that out of the different cancers diagnosed in Goa, breast cancer is the major killer among females followed by cervical cancer and colon and rectum cancer. Lung cancer is the topmost killer for male population, followed by lip and oral cavity cancer. Colon and rectum cancers come in third.
The study throws light on the interplay of tobacco and alcohol – the two risk factors to which the highest proportion of cancer DALYs could be attributed. Tobacco related malignancies are the major killers and the government tries to educate people against its use in all forms on various platforms. In fact, the anti-tobacco messages in cinema halls and on television shows helped create awareness.
The treatment of cancer comes as a burden on the patient's family. The Goa government has approved some of the cancer surgeries, chemotherapy and radiation therapies under the Deen Dayal Swasthya Seva Yojana (DDSSY) scheme. For a patient with cancer the PM's fund can be used in special cases.
"In Goa, schemes like the DDSSY, cover a large range of cancer surgeries, chemotherapy and radiations like IMRT and IGRT, available at our hospital under this scheme," endorses Dr Gunjan Baijal, consultant radiation oncologist at Manipal Hospital, Goa.
Apart from this help is available to cancer patients in the form of financial aid from Goa Cancer Society, too. Crowd funding can be looked at for very rare and interesting cases. However, the major drawback in India is the out-of-pocket spending on any form of healthcare.
With so much funding available, hopefully, money should not be a problem to avail state-of-the-art treatments, feels Dr Baijal. Recalling that such an initiative was started in Goa three ago in the form of the first Linear Accelerator to offer latest treatments in the form of IMRT, IGRT and the most precise form of frame less stereotactic radiotherapy and stereotactic body radiotherapy for brain, lung and prostate tumours and sometimes even metastatic cancers, Dr Baijal informs that their hospital has recently announced the commencement of a strong bone marrow transplantation programme for blood cancers.
Now, use of monoclonal antibodies, immunotherapy and targeted therapies have revolutionized cancer care and are easily available in Goa for those who need them. With improvements in procedures, complex multidisciplinary surgeries, involving multiple specialties can be easily performed and this offers a glimmer of hope to those battling the disease.
Many patients require palliative care and one such home, 'Dilasa', has been initiated in Ponda, in addition to the pre-existing 'Shanti Avedna' at Loutolim. Pallium India is associated with 'Dilasa', run by a lively team of humble, compassionate doctors from the Indian Medical Association (IMA), Ponda and other volunteers headed by Dr Vallabh Dhaimodker. IMA Ponda team has taken the decision to provide palliative care as the demand is surging. Even healthcare workers are taking to this challenging yet very rewarding specialty. With joint efforts, the battle becomes easy.