Laid low by the Covid outbreak that's decimated passenger demand, airlines will be the workhorses of the attempt to eradicate it, hauling billions of vials to every corner of the globe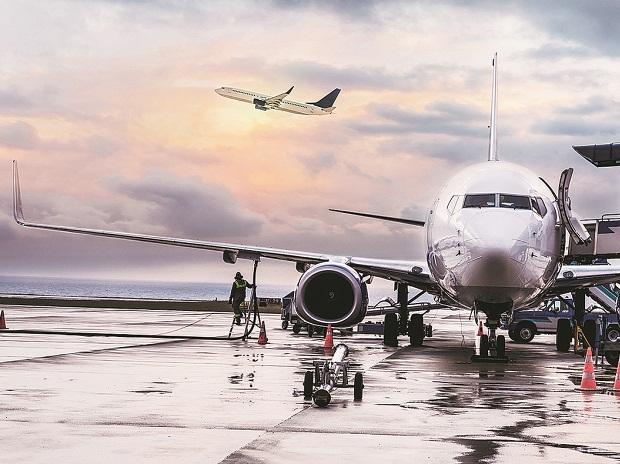 In cooled warehouses on the fringes of Frankfurt airport, Deutsche Lufthansa AG is preparing its depleted fleet for the gargantuan task of airlifting millions of doses of the vaccines meant to end the global pandemic.
Lufthansa, one of the world's biggest cargo carriers, began planning in April in anticipation of the shots that Pfizer Inc to Moderna Inc and AstraZeneca Plc are developing in record time.
A 20-member task force is at work devising how to fit more of the crucial payload onto the airline's 15 Boeing Co. 777 and MD-11 freighters, along with hold space in a vast passenger fleet now flying at just 25% of capacity.
"The question is how we scale it up," said Thorsten Braun, who leads Lufthansa's part in the global effort.
Laid low by a Covid-19 outbreak that's decimated passenger demand, airlines will be the workhorses of the attempt to eradicate it, hauling billions of vials to every corner of the globe. It's an unprecedented task, made more difficult by the carriers' diminished state after culling jobs, routes and aircraft to survive a crisis that's reduced air traffic globally by an estimated 61% this year.
"This will be the largest and most complex logistical exercise ever," said Alexandre de Juniac, chief executive officer of the International Air Transport Association, the industry's chief lobby. "The world is counting on us."
IATA estimates that the equivalent of 8,000 loads in a 110-ton capacity Boeing 747 freighter will be needed for the airlift, which will take two years to supply some 14 billion doses, or almost two for every man, woman and child on Earth. It's a tall order, given about one-third of the global passenger fleet is still in storage, based on data from Cirium.
Katherine O'Brien, WHO's head of immunization, likens the task of distributing the vaccines after the months-long development sprint to summiting Mount Everest having reached base camp.
Biggest challenges along the way
Cargo capacity: There are around 2,000 dedicated freighters in use, carrying about half of all goods moved by air. The remainder typically goes in the bellies of the world's 22,000 regular jetliners.
While the freighters are full, air-cargo volume has tumbled this year because so much belly capacity is sitting idle. Airlines have drafted about 2,500 passenger planes into cargo-only roles, but the job of distributing the vaccine would be easier if fleets were flying with usual frequencies to their usual destinations.
The massive undertaking is expected to begin at a peak time for cargo carriers, right as the online Christmas shopping frenzy, boosted this year by Covid-19, reaches its zenith.
Mothballed Jets: Pfizer plans to ship 1.3 billion doses of its vaccine by the end of next year, with Moderna producing about 500 million. AstraZeneca has manufacturing capacity for 2 billion doses, half of those targeted to low- and middle-income nations.
"What we have to do is very quickly help the world get up on its feet," said Dennis Lister, vice president for cargo at Emirates, the world's largest long-distance airline. "Part of that is making sure we get vaccines on planes to people that need it, so we get people flying again."
Deep Freeze: The Pfizer-BioNTech SE vaccine adds an extra layer of difficulty. It must be transported at minus 70 degrees Celsius, colder than winter in Antarctica. Once thawed, however, the vials cannot be re-frozen.
Chilled Payload: The choreography will be delicate, with controls in place from factory to clinic and all points between. Virtually no aircraft are capable of keeping items so cold. Airlines will instead rely on Pfizer's specialized containers to cool the medicine.
Storage: Despite the hurdles, a well-established global network for pharmaceutical distribution should expedite the flow of doses. Cities ranging from Miami, Dallas and London, to Liege in Belgium, Dubai, Mumbai, Singapore and Incheon in Seoul have well-established deep-freeze capabilities.
FedEx Corp. has added freezers and refrigerated trucks to its already extensive cold-chain network, and Richard Smith, who's heading up the delivery firm's vaccine effort, has pledged to free as much air and ground capacity as needed.
"We're just waiting until they tell us they have a vaccine ready and we will be ready to go out there and deliver it to every ZIP code in the U.S.," Smith said. "We'll be ready to deliver it around the world as well."
Reaching the Poor: United Nations humanitarian relief agency Unicef has been recruiting airlines into its vast effort to distribute the vaccine to more than 170 countries.
PT Garuda Indonesia was certified last month to transport vaccines across a country that has Southeast Asia's biggest outbreak with more than 520,000 confirmed cases. The nation also presents one of the toughest logistical challenges, with a population of some 273 million spread across the world's largest archipelago.
The Last Mile: Delivery won't be just about airlines. Cars, buses, trucks -- even motorcycles, bicycles and donkeys -- may be required to get the vaccine to rural areas. In some places, it may need to be carried in by foot.
"You just don't have deep-freezers everywhere," said Adar Poonawalla, chief executive officer of Serum Institute of India Ltd, the world's biggest vaccine maker. It's tied up with five developers, making 40 million doses of AstraZeneca's vaccine so far. The company aims to start manufacturing Novavax Inc.'s contender soon.
The possibility of tampering, production of counterfeit shots and even attempts to disrupt distribution are also a concern.