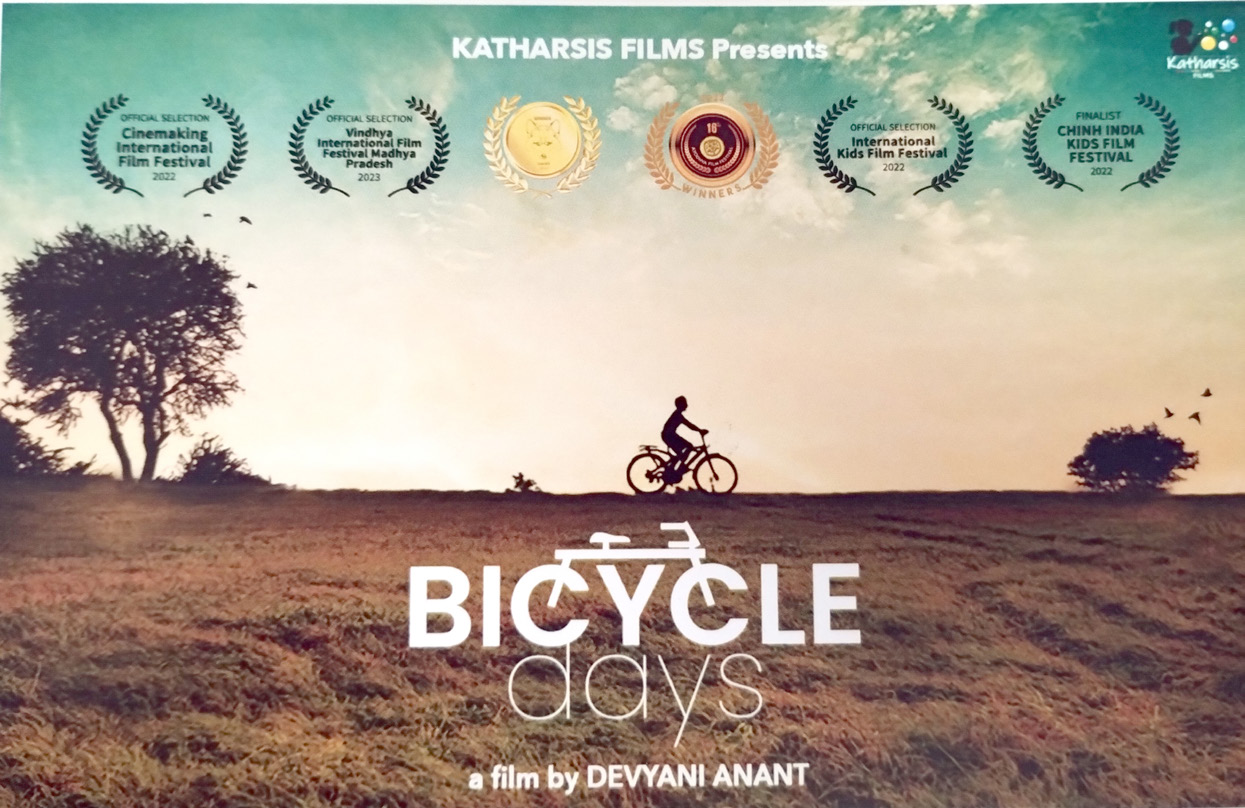 Bicycle Days, a film by Devyani Anant reminds us of our childhood when the craze of riding a bicycle was on its top. To own a bicycle was a thing not only of pride but of sheer joy. But not all of us were lucky to own a bicycle and many of us had to stay content with a brief ride on a rented bicycle.
"The film 'Bicycle Days' is also a similar story - that of a boy and his teacher. Aashish, a brilliant student belongs to a family of limited means, living in a village. He dreams of going to a city school. But for a boy who has to use his elder sister's pre-used books and also ride her pre-used bicycle, going to the city for studies is a distant dream," stated Devyani Anant, writer, director, producer from Mumbai who is atIFFI's Film Bazaar to sell her first film.
The story of the film is woven around Aashish, an 11-year-old village boy and Shekhar a 22-year-old graduate from the city who has to involuntarily spend a year of his life teaching in a small village. He becomes Aashish's teacher. Aashish wants a bicycle of his own desperately but fails to fulfil his aspiration. On the other hand, Shekhar, struggling with his situation sees the boy in difficulty and decided to help him out, mentor him and show him the right path. In this exercise, he manages to find out his own identity and the reason why his father sent him to a village before sending him abroad for higher studies.
The debut filmmaker Devyani Anant Rode who is B-Tech in Electronics and Instrumentation from SATI Vidisha (MP) speaks of her passion to blend her technical expertise with her passion for arts and music. Coming to Mumbai to do a post-graduate course in film direction at the Mumbai University, this small-town young woman who wanted to carve a niche in the film industry was fortunate to meet Prakash Jha, Abbas Mustan, Nagesh Kukunoor and Kunal Kohli among other passionate filmmakers. "I learnt the craft of filmmaking on the film set of these prominent filmmakers and gained the confidence to write and direct my films," admits Devyani whose vision is very clear about what kind of films she wants to make.
Throwing a childlike smile she discloses, "I discovered myself as a children's filmmaker."
Starting her production company 'Katharsis Films' in Mumbai, Devyani ventured into filmmaking. Sharing about the journey she quips, "Our production house primarily focuses on working in the kids' genre. We intend to produce fantasy films, animation and other projects related to the children's genre."