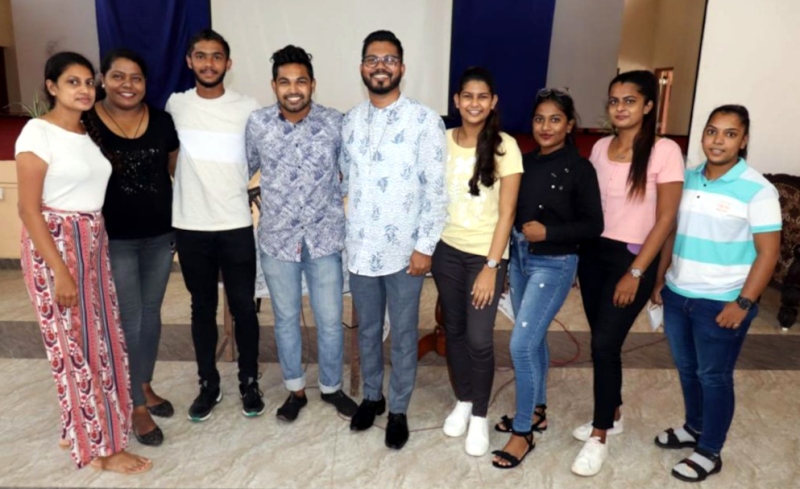 A unique competition to showcase Goa's culture and heritage with original Konkani songs and videos has generated huge interest on social media, with as many as 33 parish groups participating in the 'Amcho Ganv, Amchem Daiz' (our place, our heritage) contest and thousands viewing and sharing these presentations.
The 'Amcho Ganv, Amchem Daiz' is a competition organised by the Regina Martyrum Parish Youth of Assolna (RMPYA) for parish youth groups all over Goa.
PURPOSE
Commenting on the idea behind this project, RMPYA Animator Fr Mansueto Fernandes said, "When 'Goa' comes to our minds, it is mostly about tourist destinations, fun, alcohol, beaches etc. Usually, famous villages of Goa are in the limelight, but Goa is much more and beyond its tourist attraction."
"We decided to promote videos on each village and town, highlighting the cultural heritage, customs, festivals, ecology, folklore etc. The aim was to exhibit the greatness, richness and prestige of each place."
"The aim was to get parish youth to showcase the richness of their place, to recognise and appreciate the 'daiz' that adds beauty to Goa, thereby giving them an opportunity to work together with their qualities and capacities for the common good for the love of our 'mannkulem' Goa," said Fr Fernandes.
"As an initiative of the Church, it promotes historical-ecological concerns of our 'common home' (Earth), thus giving reverence to Goa our Creator."
PROJECT
The plan of the 'Amcho Ganv, Amchem Daiz' contest was clear: A 3-4 minute original video along with an original composition of Konkani lyrics and music encompassing the finest and valuable things in the village/town such as occupations, traditions, customs, historical sites etc.
The contest was open to parish youth groups all over Goa and singers in the video had to be the youth of the village/town, with a clip of singers appearing in the video. Each original Konkani song in the music video had to have at least 10 participants and all participants were expected to abide by government norms like social distancing in the competition.
Cash prizes of Rs 20,000 (first), Rs 15,000 (second) and Rs 10,000 (third) would be awarded to the best Konkani music videos adjudged by a jury comprising eminent musicians from Goa. Besides, the most liked/shared video on the RMPYA YouTube channel would also be awarded. Prizes will be declared on November 4.
POPULARITY
"The contest generated a huge response, with 33 Parish groups participating from all over Goa. The videos were submitted by October 25 and were uploaded on the RMPYA YouTube channel on October 27," said Fr Fernandes.
The groups participating in the contest are from Agonda, Aldona, Ambelim, Baradi, Benaulim, Bogmalo, Cabo de Rama, Calangute, Cananguinim, Candolim, Cansaulim, Chicalim, Cortalim, Curtorim, Deussua, Fatorda, Margao, Orlim, Penha da Franca, Pomburpa, Sanguem, Santa Cruz, Santa Inez, Sanvordem, Sarzora, Siolim, Sirlim, Tilamol, Tollecanto, Usgao, Vasco, Velim and Verem.
The response to presentations uploaded on social media has been huge, with thousands of people viewing, liking and sharing the videos and several messages of appreciation to the organisers and the various groups.