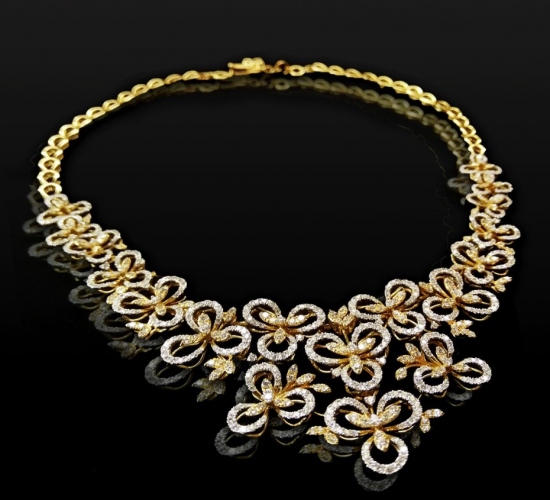 PANAJI
Ulhas Jewellers presents 'Diamond Jewellery Exhibition' unveiling an exciting new range of "Regalia Collection" of fine diamond jewellery.
The exhibition will be held on November 2 and 3 at Ulhas Diamond Showroom, Margao.
Ulhas will be offering up to 25% off on purchase of diamond jewellery during the exhibition.
This exhibition boasts of a wide range of quality diamond jewellery ranging from trendy pendants, charming necklaces, elegant bangles, chic rings and other alluring jewellery. Studded with the finest VVS diamonds, and spectacular craftsmanship, this new festive collection reflects quality and elegance.
Uninfluenced by seasons, trends and time, the "Regalia Collection" constitutes classic elements remixed for everyday use. An eclectic mix of classic and contemporary styles ensures that their collection transcends cultural and demographic barriers.