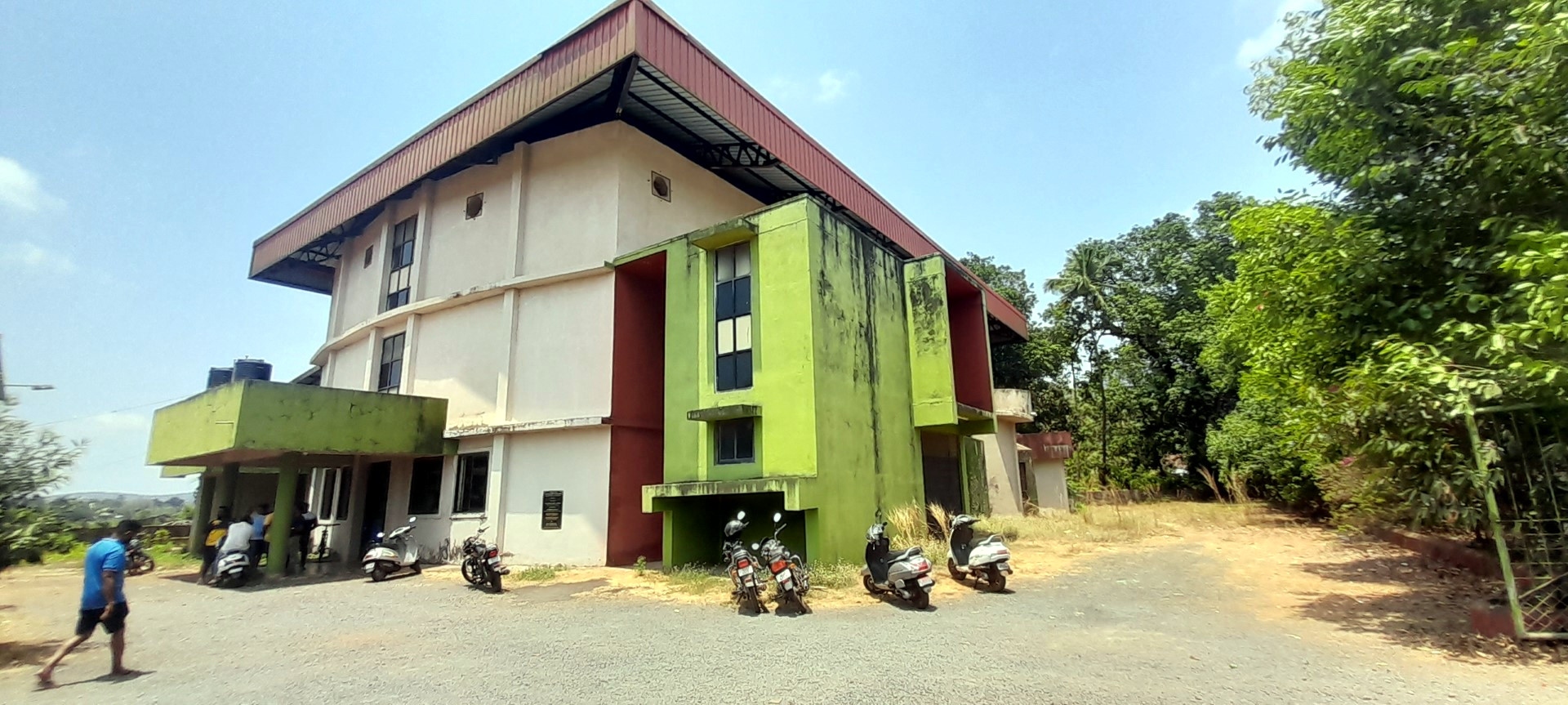 Photo Credits: Manuel Vaz
It was on December 20, 2016 that the Multipurpose Sports Hall of Directorate of Sports and Youth Affairs (DSYA) was inaugurated at Sao Mathias, Divar.
However, 7 years down the line, the sports hall has turned into a white elephant and is not put to use for the purpose it was built for.
When The Goan visited the hall, the floor, the roof and other parts of the sports hall were found damaged and at the moment, panchayat authorities are using it only to hold gram sabha meetings.
Sources said the complex was never put into use for sporting facilities ever since it was inaugurated.
When contacted, Sao Mathias Sarpanch Supriya Tari informed that the panchayat is planning to get it under panchayat control by signing an agreement with the DSYA for 5 years.
"We have already submitted the documents to DSYA and it's been more than one month but we have yet to receive any response from the authorities," said Tari, when asked on the progress made in the handover talks.
On the plan that the panchayat has in mind, Tari said that they are looking at renovating the sports hall and then using it for conducting karate classes, zumba classes and other sports activities.
"But first, the sports hall has to be handed over to the panchayat and later on a collective decision will be taken on how best to use the sports hall," the sarpanch informed.
Panch Prashant Harvalkar, who was the sarpanch when the sports hall was inaugurated, also informed that the panchayat has approached the DSYA and urged them to hand over the sports hall to the panchayat.
"If DSYA agrees, then we will ink an agreement with them to use the sports hall so that the same could be put to best use for the benefits of the villagers," Harvalkar added.
A local, Chillaya Sawant, said the panchayat authorities should hire the services of an engineer and explore the possibilities of converting the sports hall so that it could be used for sports as well as commercial purpose.
"Some shops could be set up, some rooms could be built so that the same are given on rent. This is important as some source of income has to be there so that the panchayat could then use the money for its maintenance," Sawant opined.
He further lamented that the sports hall, which should have benefitted the locals, not only in terms of sports activities but also employment generation, is lying unused and urged the government authorities to ensure that the villagers can benefit from the project.
"The project was built and there was nobody to look after its functioning, due to which it fell into neglect," Sawant informed and added that if there are plans to revive the project then there has to be proper planning.