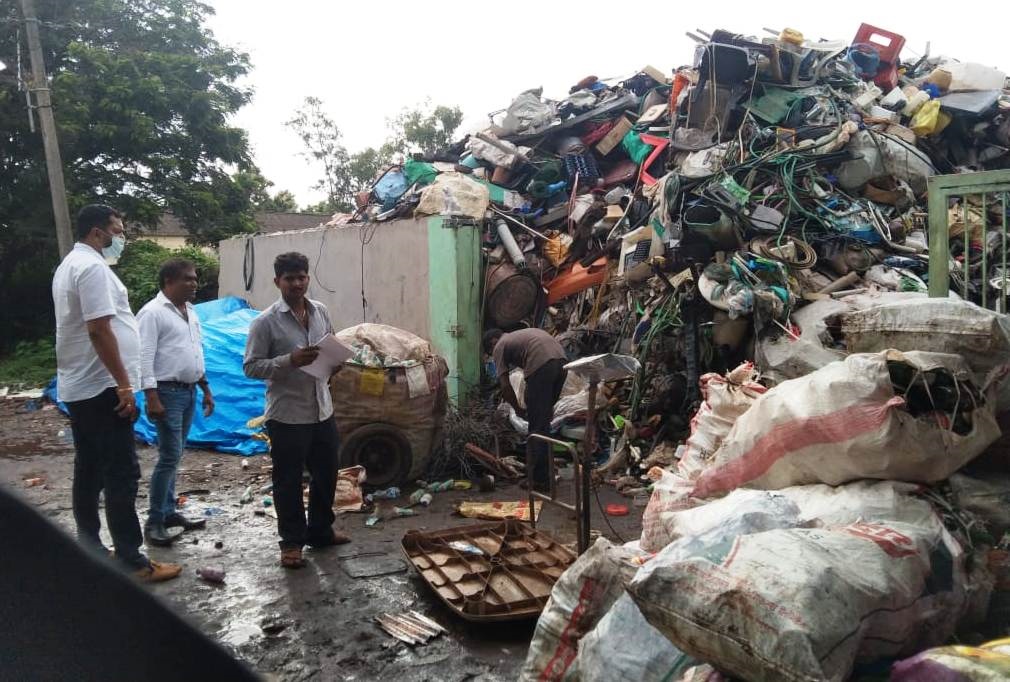 PANAJI
The issue that caused a stir in the Legislative Assembly, prompting the government to assure the House to clamp down on illegal scrapyards is yet to be resolved.
During the monsoon session, Chief Minister Pramod Sawant promised to draft a policy for scrapyards within three months while conceding illegal operations have persisted for two decades. He also committed to prioritising the removal of scrapyards from residential areas.
However, three months down the line, the scrapyard registration policy remains pending. The Goan spoke to the Member Secretary of the Goa Waste Management Corporation (GWMC) Levinson Martins, who explained that the policy is still in the drafting stage, involving various government departments.
The Goa Waste (Scrap) Recycling Units Scheme 2010 expired on April 28, 2017. The policy had come into force following the intervention of the High Court of Bombay at Goa, which directed the urgent formulation of a policy. On February 20, 2019, the GWMC was appointed as the nodal agency for relocating scrapyards within the State, and a decision was made to relocate them to industrial estates -- a move that is yet to materialise.
Officials said that once the policy is finalised, it will address issues related to legal and illegal scrapyards, as well as their registration process. "The goal is to relocate scrapyards to designated areas, provide a comprehensive solution to this long-standing problem, and ensure the safety of all," he said.
Illegal operations and environmental neglect
In what could raise serious concerns, numerous scrapyards operating illegally -- with many opening up new ones inspired by those flouting the law for several years without any legal repercussions -- are not even disposing of waste in a scientific manner.
Several scrapyards are handling hazardous waste while others deal with mixed scrap, some of which is being openly dumped or stored in temporary sheds, posing environmental and safety concerns, given the dangers associated with hazardous materials and the environmental impact of improper waste disposal. Some are solely focused on dismantling vehicles and selling or storing the used materials, which is a problematic area given the vehicle theft cases and the alleged involvement of such scrapyards in these criminal activities. What is particularly alarming is that the government has maintained records of these illegal scrapyards but no effective action is initiated against them.
In Panaji, the Corporation of the City of Panaji has confirmed that no permission has been issued for any scrapyard within its jurisdiction. Despite this, one scrapyard continues to operate in full swing, even handling flammable wastes. The corporation has initiated a hearing process and issued notices to address this issue.
Moving to the Margao Municipal Council, 19 scrapyards running without proper licenses or No Objection Certificates (NOCs) are involved in dealing with a wide range of materials, including steel, iron, plastic bottles, automobile spare parts, and plastic bottles. Some of these scrapyards have been in operation for 4-5 decades without the necessary legal approvals. Another 19 illegal scrapyards in Salcete are handling flammable scrap.
The MMC had recently claimed that most of these scrapyards have been established for 30 to 40 years without permissions, and handling scrap materials/spare parts from old vehicles. "No hazardous waste has been reported recently. However, the lack of proper documentation and oversight raises concerns about safety and environmental compliance," an official said.
In Mapusa too, the municipality has not issued trade licenses, NOCs, or permissions for scrapyards to operate, making these operations illegal. The records regarding the types and quantities of waste handled, as well as the methodologies for transfer and storage are also missing from the council's records. The other municipal councils and panchayats have reported similar instances, while a few also reported fire incidents in the past.