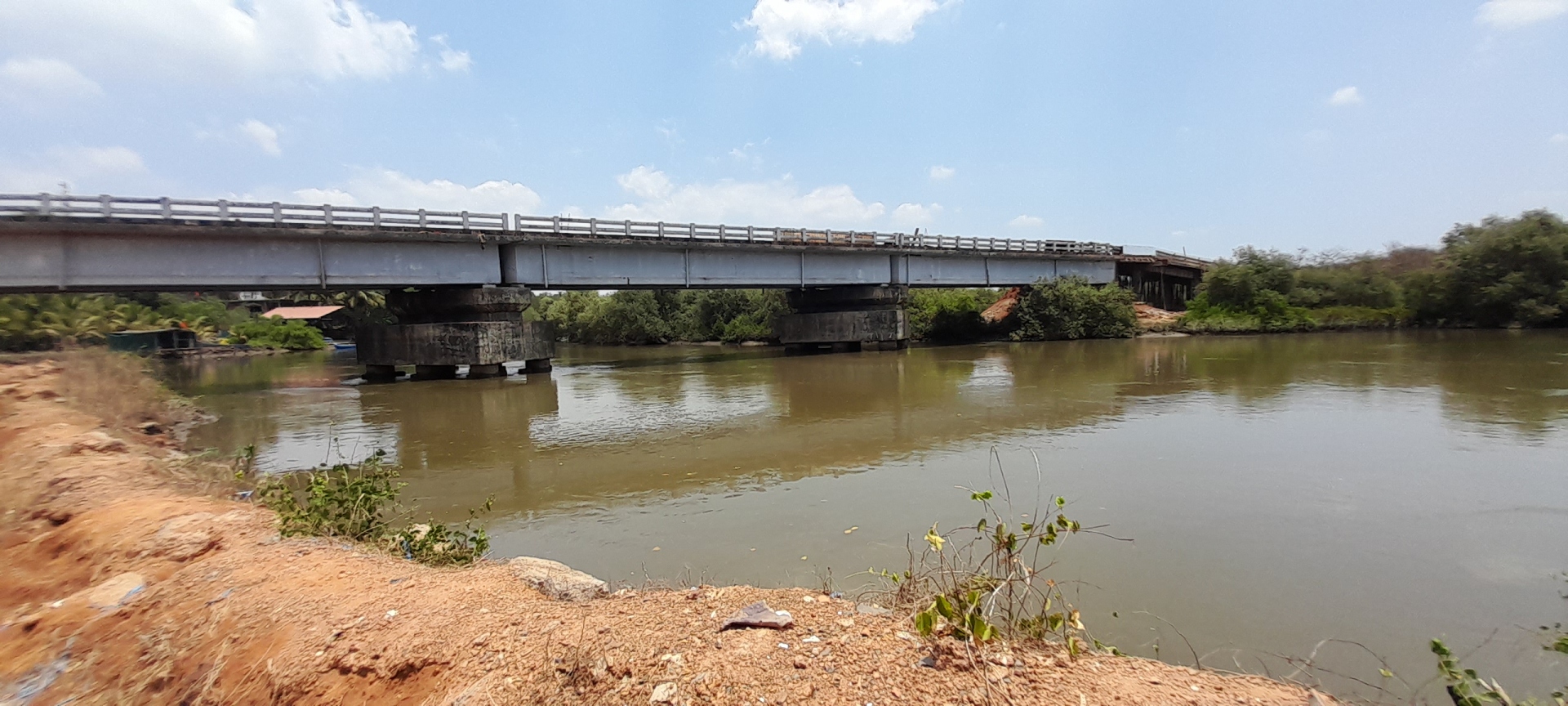 Photo Credits: Manuel Vaz
15 years and counting, over Rs 12 crore spent and counting, purpose for which the project was built is lost but still the work in ongoing.
This is the fate of the Mandur bridge which was initially proposed to help the farmers transport the tractor to their fields to aid them in farming.
Moreover, the bridge project which was initiated in the year 2008 is yet to see the light of the day and more importantly the khazan fields have got converted into mangroves with the inundation of saline water due to the washing away of the bundh.
Surprisingly though, the work on the bridge is still continued with currently the work on the approach roads is going on.
Speaking exclusively to The Goan, AAP leader Prof Ramrao Wagh said that the bridge project is nothing but a colossal waste of the exchequer's money.
"In the first place, there was no need for such a massive heighted bridge as only a small bridge with the capacity to take tractors across was sufficient to meet the needs of the farmers," Wagh stated.
He then pointed out to the old foot bridge which was used by the farmers to cross to the fields.
"Even if that was strengthened it would have sufficed," Wagh added while stating that the fault laid in the planning stage itself.
"When the work on the bridge started in 2008, it cost around Rs 8 crore. But later, another over Rs 4 crore was allotted to build the approach roads," the AAP leader said while opining that if the bridge was completed during that time itself then probably it could have been of use to the farmers.
"Now, the bridge has lost its purpose as there is no farming undertaken as mangroves have grown in the khazan fields and it appears that the GSIDC is just going through the motion of completing the project," Wagh stated.
Wagh further feared that the bridge could become a den for anti-socials, criminals and other unwanted elements once it is completed.
"Once the bridge is completed, there is a possibility of anti-socials, criminals and others using the same for the purpose of drinking, consuming drugs, etc," Wagh stated and added that the government should now think of an alternate project to put the bridge to good use so that it is not misused.
When The Goan tried to speak to former GSIDC vice-chairman Francisco Silveira during whose tenure the bridge construction was undertaken, he refused to comment.