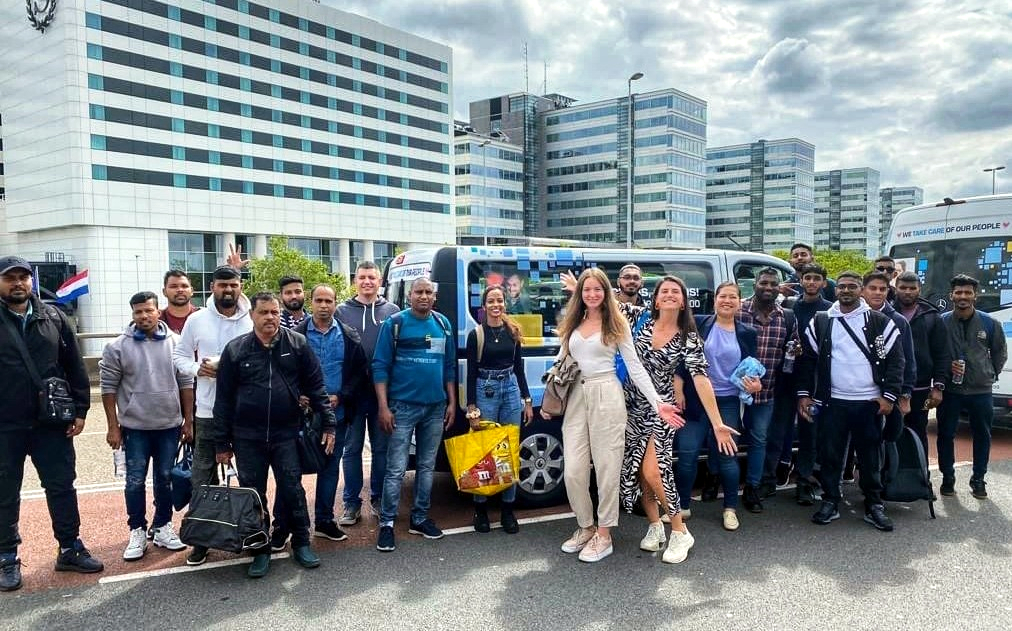 PANAJI
For Goans acquiring Portuguese nationality and migrating to Europe, adjusting to a new country is never easy. For those planning to settle in the Netherlands, help is now at hand from a Goan artist who has been working to make Goans feel at home away from home.
Hailing from village of Rangalli in Baradi-Velim, Debbie Fernandes did her B.Sc in Animation and VFX through distance learning and a Bachelor of Fine Arts (painting) at the Goa College of Art.
"Most of my artwork is either on religious themes or based on my life experiences. Some of my prominent artworks are 'Render' which was presented at the Kochi Biennial 4th edition of the student category 2021," said Debbie.
"My artwork is on the main altar piece at the famous Holy Cross at Baradi and I also designed the Stations of the Cross at the Holy Cross in Baradi. Two artworks in my studio at home are the Last Supper in Goan style and Life Experience (self-portrait)."
"But being an artist, I always wanted to travel and experience different cultures. My parents obtained their Portuguese nationality and I got to opt for it as well."
MOVING TO EUROPE
Interestingly, when Debbie moved out of Goa, she did not proceed to the Netherlands.
"When I decided to migrate to Europe, I had considered two countries, Ireland and Netherlands, but somehow, I landed up in Ireland. I had a good experience with the Irish community as I volunteered as an art instructor in one community centre and the church helped me get into it. But I had a bad experience with a Goan woman," recalled Debbie.
An opportunity came her way when Debbie got an internship to work for an artist in the Netherlands.
"I had planned to move to the Netherlands and contacted my school friend who was already working there. She helped me get a job and accommodation in the Netherlands, but unfortunately, I couldn't pursue the internship as it was far away from my location. So, I had to give up on it and I continued with my work in the Netherlands," said Debbie.
Her stroke of luck came not in Ireland or the Netherlands, but in Goa itself. While on a holiday in Goa, Debbie received a post regarding a job opportunity in the Netherlands. She got in touch with a representative of a company who was based in Goa and interviewed for the job.
"But when I met the CEO of the company in Goa, that's when everything changed and they offered me a new role in the Netherlands," said Debbie.
REACHING OUT TO GOANS
Debbie was assigned the responsibility to connect with the Goan community and to help Goans arriving in the Netherlands to integrate in the country.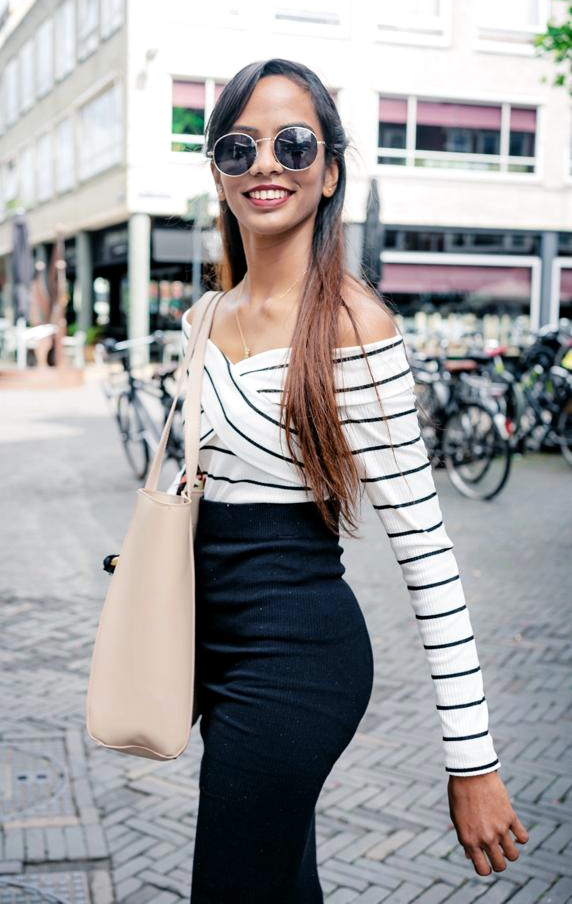 "I'm currently working as Onboarding Coordinator for Otto Work Force specifically for the Goans. We have a group on Facebook where I get to connect and help our Goan community. When Goans first arrive in the Netherlands, we go to pick them up from the airport and get them to the accommodation location," said Debbie, who is presently located in Limburg, a region in the southern part of Netherlands.
"We then help them with their BSN number and to open a bank account, as well as other applications necessary in the Netherlands. In addition, we get their health insurance done, register their address in the municipality, provide Dutch culture training, cycle lessons and information on traffic rules and regulations."
Debbie has also reached out to other Goans in the Netherlands in need of information on accommodation and other facilities.
"If I know something which will be useful to our fellow Goans, I just post it on our 'Goans in Netherlands' Facebook page. For example, I found out a church which has an English Mass and shared these details with the Goans, since most Masses in the Netherlands are celebrated in Dutch."
When asked if knowledge of Dutch is essential to work and live in the Netherlands, Debbie replied: "English is widely spoken in the Netherlands. Since Dutch is the main language, all basic instructions are in Dutch, but we do have options for other languages as well. One can work and live in the Netherlands without being proficient in Dutch. But if you know Dutch, it's an advantage."
To those Goans with Portuguese nationalities who are planning to migrate to the Netherlands, Debbie said the Netherlands is very nice place to work and live.
"If you live in harmony with the Dutch people and their culture, Goans can have a nice and balanced life in the Netherlands," Debbie added.