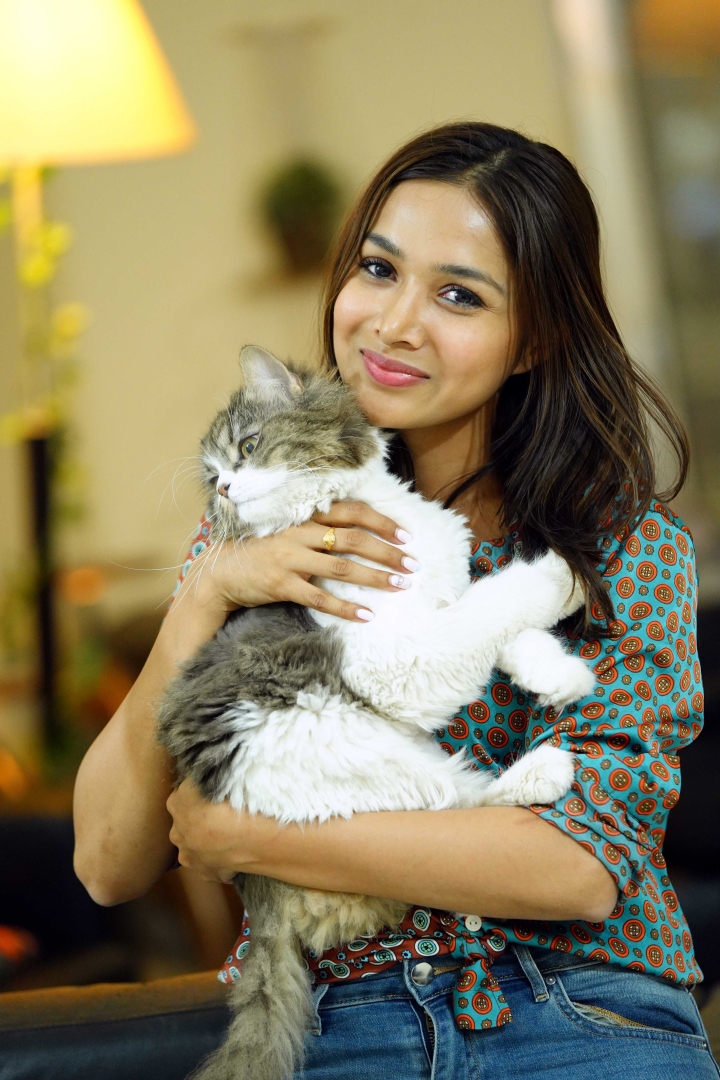 THE GOAN NETWORK | DOHA
Winning a beauty pageant in Qatar has set up a transformation in the way Krystle Fernandes approaches life and the special social causes which she holds close to her heart.
One such pet project which she definitely wants to pursue in the years to come is an animal shelter for strays.
Whether that will happen in Qatar or Goa, she is not sure. Only time will tell.
For the moment, one thing she is sure about is that the win has provided a springboard for the numerous social causes which have been part of her life journey which to date she has been following at a low-key level in Qatar and in India.
"When you win any title, it's a great opportunity, it's a platform to speak your mind, to speak on the topics that are close to one's heart," said Mumbai-born Krystle, who completed her studies starting from the school level in Goa and went to complete her graduation in Business Administration.
The former flight-attendant turned Business-Development-Executive warded off stiff competition from Filipino and Kenyan-trained models to win the contest and as Goa's unofficial brand 'Ambassador', she will be following up on things which she has been keen to pursue for the last few years.
LOVE FOR ANIMALS
Krystle has been known to be an animal lover in Doha and has literally worked on the streets rescuing stray cats.
"I want to promote rescuing animals, fostering them, and adopting them. In fact, I keep posting about it (on social media) because I just feel that we should not encourage buying. There are so many strays out looking for a family. So, it's very close to my heart and I really want to promote……. rescuing, fostering and adoption, not just cats, dogs but any pet animals that we know," she said.
On her part, she has three cats for company at her apartment in Doha in the seven years she has spent in the Middle East.
"I have three cats of my own, but of all the cats in my building, you could say they're all mine. Rio and Ash are siblings adopted by me from a Malaysian family when they were like kittens while Bitsy was rescued from the streets when it was a kitten," said Krystle.
"I love animals and I try to spend as much of my time as I can at rescue shelters."
Besides, animal rescue art is a hobby which she is trying to explore and take to another level.
"When I was flying, I didn't get a chance to explore the artistic side of me, because of the busy schedule. But now that I've changed my job, I get a lot of free time on my hand in the evenings after work, it's a great way of de-stressing and unwinding after a long day."
WINNING BEAUTY PAGEANT
The win at the beauty pageant was something 'unexpected', admitted Krystle.
"It was totally unexpected, I did not expect to win at all. Even the whole plan of going to the dance was at the last minute, so I did not have an outfit ready. If you see in the pictures, I'm very simple in my outfit."
What made her more jittery as the competition progressed were the Kenyans and Filipinos who came from a modelling agency.
"Yes, they were coming from a modelling agency and that's what made me more nervous. They told me they were trained models and all of them were gorgeous. Their dresses and gowns and makeup were taken care of by a professional modelling agency, so I was pretty nervous."
But in the end, she emerged triumphant and when the announcement was made she was naturally over the moon.
"When something happens like an unexpected thing, the joy and the happiness is ten times more. I'm just a very simple person. I had no speech prepared, nothing. I just spoke what I felt at that moment. So, it was a great experience," said Krystle.