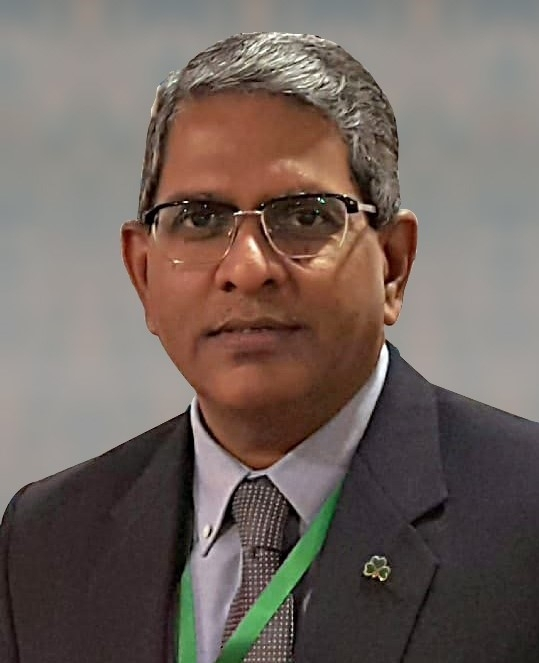 The crème de la crème of Goans from Karachi, many having long drifted away from the shores of their birthplace, were fortunate to have access to some of the best Catholic and professional educational institutions in the city. They were the heart and soul of all that made Karachi a pulsating city for its citizens and visitors from all over the world.
The presence of several renowned Catholic educational institutions, particularly St Patrick's High School (Est 1861) and St Joseph's Convent School (Est 1862) enabled Goans to have access to a robust primary, secondary and college grounding. By 1952, both these fabled schools had set up colleges of higher learning, St Patrick's College, and the St Joseph's College for Women, which were springboards for students to join professional universities within and outside the country.
In essence, Goans in Karachi have a 100% literacy rate purely because of the Church-governed Catholic educational institutions. These schools were administered, firstly by the Jesuits and Franciscans (from 1861 to 1950) and later by the aptly qualified and capable Goan priests and nuns. The convent school is administered by the Daughters of the Cross of Liege, France (FC). These institutions made a huge impact on the education and nurturing of Christian students, and more so on students from all communities and social strata. The ethos of the schools defined the character of its students. They went on to achieve great academic, professional, social, and political success.
The 1960s and 1970s gave an opportunity for Goans to excel in many professional endeavours, gainful employment, and entrepreneurial successes. Wherever employed, they worked with dedication and honesty in their dealings. This made the Goan candidate a trustworthy choice for employers in multiple categories. Finance and banking were among the favourites for the young men of the community. Before computerisation and online banking, cash-handling in banks, for internal and external customers, was a responsible task; these jobs were usually handled by either the Parsi or Goan staff members of the bank. Some of our Goan boys went on to become heads of financial institutions.
On the other hand, our women were among the best for secretarial positions, later to become administrative assistants, and some moving into human resources management. Being meticulous in their work and well-organised, our girls were the first choice for organisations, such as banks, multinational companies, airlines, embassies/consulates and the like. Several of our women were among the first to be employed as stewardesses in the national carrier, and later in other airlines.
In addition, Goan doctors, engineers and architects/town planners too were held in high esteem and were part of many national projects in the developmental sector. The 1960s and 70s were also a time when Goans excelled in other social sectors, such as sports, drama, and music. Their versatility and competitiveness were second to none and many went on to achieve national recognition. However, the political uncertainties of the 1970s, compelled many Goans to seek new avenues of growth and survival, and so began the start of looking for jobs in the Gulf.
Next: 1950s-1990 – The Middle East Bandwagon