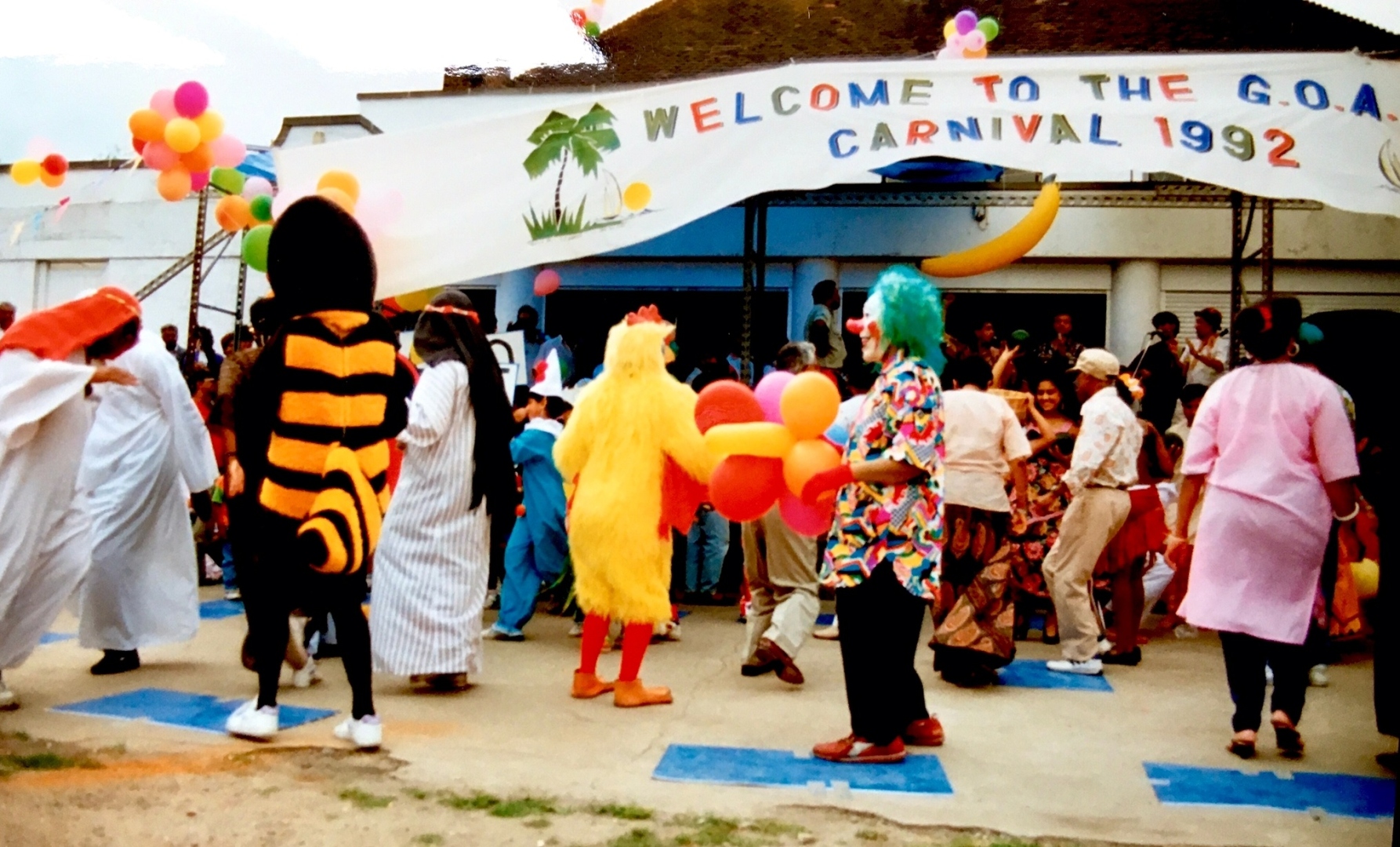 Communication without physical contact is how the new generation operates today. WhatsApp, Facetime, Facebook, Twitter, Zoom and all other forms of social communication are very much the norm. Communication in our Goan community is no exception.
In the 1970s, 1980s and early 1990s when the East African Goans first arrived in the UK, especially those in London, we youngsters felt the need to meet regularly on Saturdays and Sundays and spend time connecting with each other. This was easy as there were a number of Goan socials to go to all over London, dances at the Porchester Hall, Wandsworth Town Hall, Battersea Town Hall, Lola Jones Hall, and Hammersmith Town Hall, to name a few.
Fond memories too of enjoying a very stylish dinner and dance at the Hilton in London and I still have and cherish the long dress I wore that evening.
The occasion we had at the Alexandria Palace during the festive season attracted over five thousand of us and was made even more memorable as, during the dance, it snowed outside necessitating us ladies to walk down a snowy slope with our long dresses and elegant high-heeled shoes. Mine were so high that one of the heels got stuck in the mud and broke off! The men, I am sure, had their own challenges in this snowy environment.
Later on, the New Year was brought in with much pomp and splendour at the Wandsworth Town Hall and it was good to see everyone catch up with each other.
There were also more than fifty village associations in full swing at that time, all celebrating their village feast, providing plenty of opportunity for us youngsters to meet and get to know each other.
Riverboat discos were another big social event, and I remember having a great time enjoying the bright lights along the River Thames while dancing the night away tucking into a tasty plate of Goan food.
Cinema halls were hired in Tooting and other places, filled to capacity to play the latest Goan films that came over from Goa. The Goan Musical Society was also very active and put on splendid performances.
If there was no event at the weekend, barbeques were organised or a picnic by the lake or river, nothing stopped us from getting together and having fun.
Standing Conference of Goan Organisations (SCOGO), a day-long event showcasing Goan villages, was held in our very own clubhouse in Beckenham, Kent, where so many of us gathered to display what was unique in each village with delicious cooking and creative talent. Definitely a day for my memory box, it was a wonderful day, proud to be Goan by the old and young. This later transferred to The Archbishop Lanfranc Academy grounds for a few years.
Sportsday, a full-day event with runners, the egg and spoon race and the tug of war another of those fun events followed by a well-attended youth disco.
Those of us who lived through these times can look back at how lucky we were to have had the opportunity to share good community spirit in a safe environment. We must remember that this was only achieved by the hard work and dedication of many committed individuals whose mindset was sheer determination for our community to stay together and connect with each other above all else.
Today, much of this has disappeared with the passage of time. Change in the world has filtered down to change in our own society, which is inevitable. New forms of social communication, new forms of entertainment in the mainstream, theatres, cinemas, weekends away, etc.
The new arrivals who have come from Goa are now recognising that there is a gap for the youngsters to meet and connect in a social environment and we are gradually witnessing social events springing up to meet this need. Our hope should be for a future that sees a Goan community thrive in the UK and not a community that is in decline.
>> The writer is an ex-Mombasa, Kenyan Goan and was part of the first generation of Goans who migrated to the UK from East Africa in the early 1960s