Two Goan friends, one a chartered accountant and the other a hospitality expert, got together to establish a business in the UK in 2018 and despite two of these four years caught up in restrictions due to the Covid pandemic, their venture has already been making waves across the globe.
The A&G Event Experts of the United Kingdom recently won the 'Event Planners of the Year – London' at the Global LUXlife Hospitality Awards, which is part of LUXlife Magazine, a Premium Lifestyle Publication.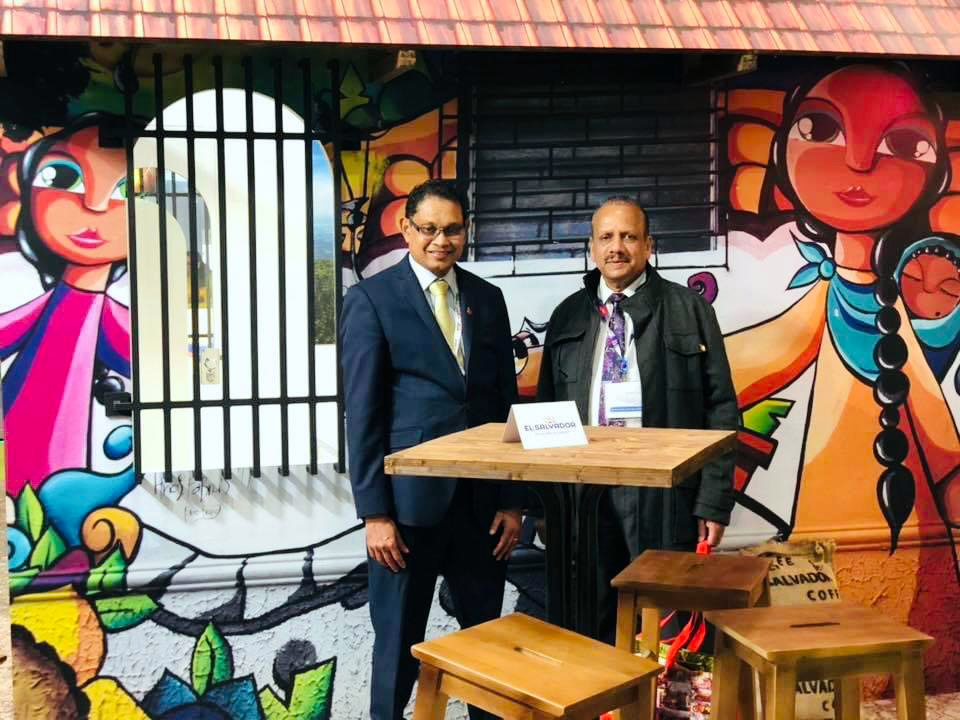 Antonio Fernandes (left) and Gabriel Fernandes (right) at the World Trade Mart in London.
The company was started by two close friends, both senior professionals in the global industry. Antonio Fernandes is a Fellow of the Institute of Hospitality (FIH), the biggest association of professional hospitality Managers worldwide, and has been involved in hospitality across three continents. Gabriel Fernandes is a chartered accountant who previously worked as Controller for world's third-largest oil field services company based in Middle East, Asia Pacific, Europe and Africa.
And with Goans always in their hearts and also to prove that they can also perform as global leaders, both left cosy and comfortable Goa to go abroad and showcase their skills and bring a change.
"A&G Event Experts was born out of a desire to create something very special focusing on making dreams come true. It is our obsession to make things happen. Nothing is too small for us. At A&G, we will go that extra mile to deliver with attention to detail and innovation," explains Gabriel.
"A&G Event Experts does events, weddings, corporate hospitality London and in UK but also specialises in incentives and events in Lisbon, Madeira, Porto and Algarve in Portugal, The Czech Republic, Goa, Malta and France."
"If groups are more than 10, we can book for them on both TAP Airlines and Eurostar. Our company started only in 2018 but has already gained a strong reputation, especially within the luxury hospitality market."
Antonio explained that their company works in partnership with top chains like 47 properties of Hilton UK & Ireland, Four Seasons, Inter Continental, Shangri-La at The Shard, Niche Global Cuisine Kitchens and restaurants.
"Whether the requirement involves venues, food and beverage, decor, transport and other aspects, we strongly believe that we should partner with the best vendors and suppliers. We also believe in working within budgets that give best value to the client," says Antonio.
Goan kitchen 'Snack Hack'
Incidentally, A&G has been involved in setting up specialised food outlets. Being Goans at heart, Gabriel and Antonio recently set up a professional Goan kitchen 'Snack Hack', which is being run by Gabriel Fernandes and his wife, Noemia, in Hounslow.
"Such has been the quality at our 'Snack Hack', that we received the local council's high 5-Star hygiene rating at the very first instance," said Gabriel.
"'Snack Hack' started as a Goan snack takeaway during Covid lockdown. The initial idea was to produce Goan snacks like Rissóis, sandwiches, croquettes, Sannas, patties (puff), etc. Later on, we branched out into curry dishes and we now specialise in snacks plus curry dishes like Sorpatel, Vindaloo, Aad Mass, Pork Solantlem, Xacuti, beef roast, Beef Roulade, fish mayonnaise, Pulao to name a few plus Indo-Chinese food. We also take catering orders for parties, etc. 'Snack Hack' is mainly a takeaway but we can provide full service for parties," says Gabriel.
'Snack Hack' has provided food for the Colva Union event, Aldona feast dance, Goan Chaplaincy events and weddings.
Added Gabriel: "'Snack Hack' is a 5-star kitchen rated by the local council. We provide top-quality food to customers."
"The next plan is to upmarket the kitchen using Goan cuisine with Portuguese influence with fine dining plating concepts and plans are in place to showcase this at high-end and luxury properties in London," added Antonio.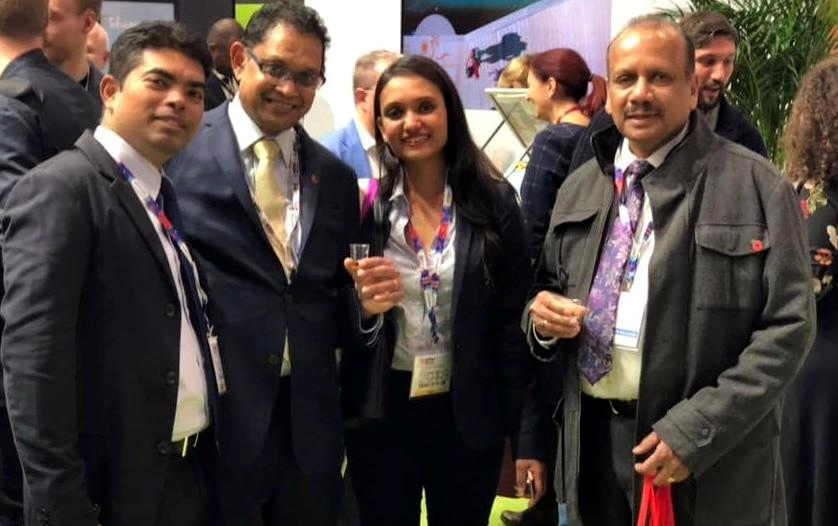 Antonio Fernandes and Gabriel Fernandes with Goan travel agents at the World Trade Mart in London.