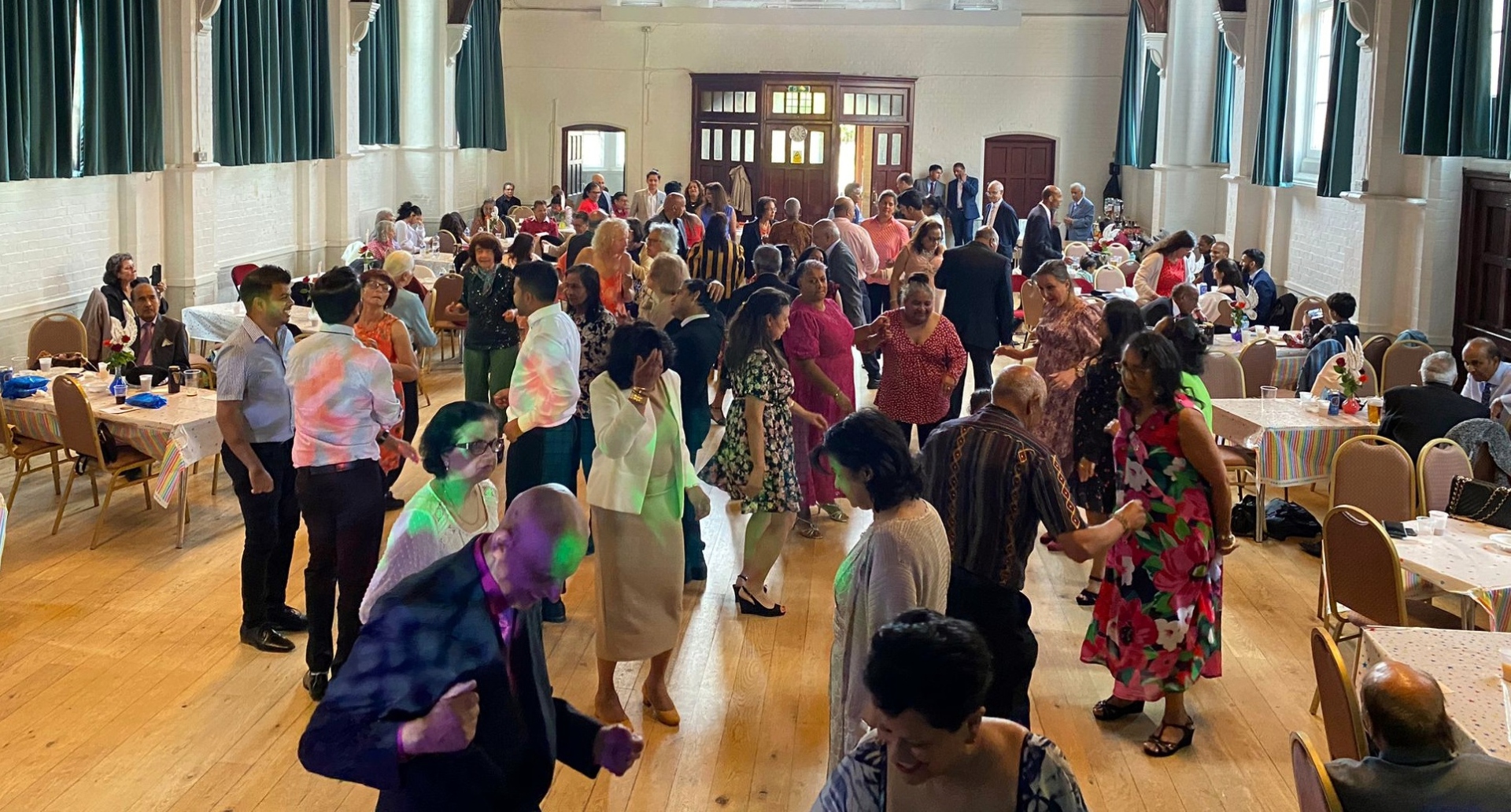 THE GOAN NETWORK | LONDON
The Margao Union UK celebrated the Feast of the Holy Spirit on May 28 after a break due to the Covid pandemic.
The Feast Mass was celebrated by Fr Feroz Fernandes in the St John's Hall, Palmers Green, North London. There was a substantial crowd for the Feast who came from far and wide to be part of this auspicious function.
The Feast celebration started with a Holy Mass. Camilo Carvalho was the choirmaster and Agnela Cabral was the choir lead.
"Fr Feroz delivered a meaningful homily and people felt spiritually uplifted during the Mass," said Bella Fernandes, one of the committee members.
After the Mass, there was a social get-together where people got an opportunity to connect with each other and enjoy the occasion.
DJ Nitelife entertained the crowd and everyone was on the floor dancing throughout the function. Bella Fernandes was the MC and kept the crowd entertained.
The bar was run by Lucas Fernandes and his team, while the caterers for the function were Jojo caterers. Rosalind looked after the guests coming in.
A few donations came in mainly from the committee and they included Judith Fernandez (Russian salad and the traditional Goan dodol), Xavier Alfonso (boiled grams to serve after mass), Rosaline (wine bottle), Bella Fernandes (£50 towards raffle prizes), Lucas Fernandes (food for kids under 6 years) and Agnela Cabral (cake and flowers for the altar).
The current Margao Union UK committee is Camilo Carvalho, Bella Fernandes, Lucas Fernandes, Xavier Alfonso, Rosaline Rebello, Agnela Cabral and Judith Fernandez.
"The event went off well and we have been getting good reviews with the guests looking forward to next year's feast. Margao Union has been celebrating this feast since the year 2000. We are counting the years to hit 25 years to celebrate our silver jubilee. We hope to get bigger in number next year by building up momentum for the Silver Jubilee which will be in the year 2025," said Bella.