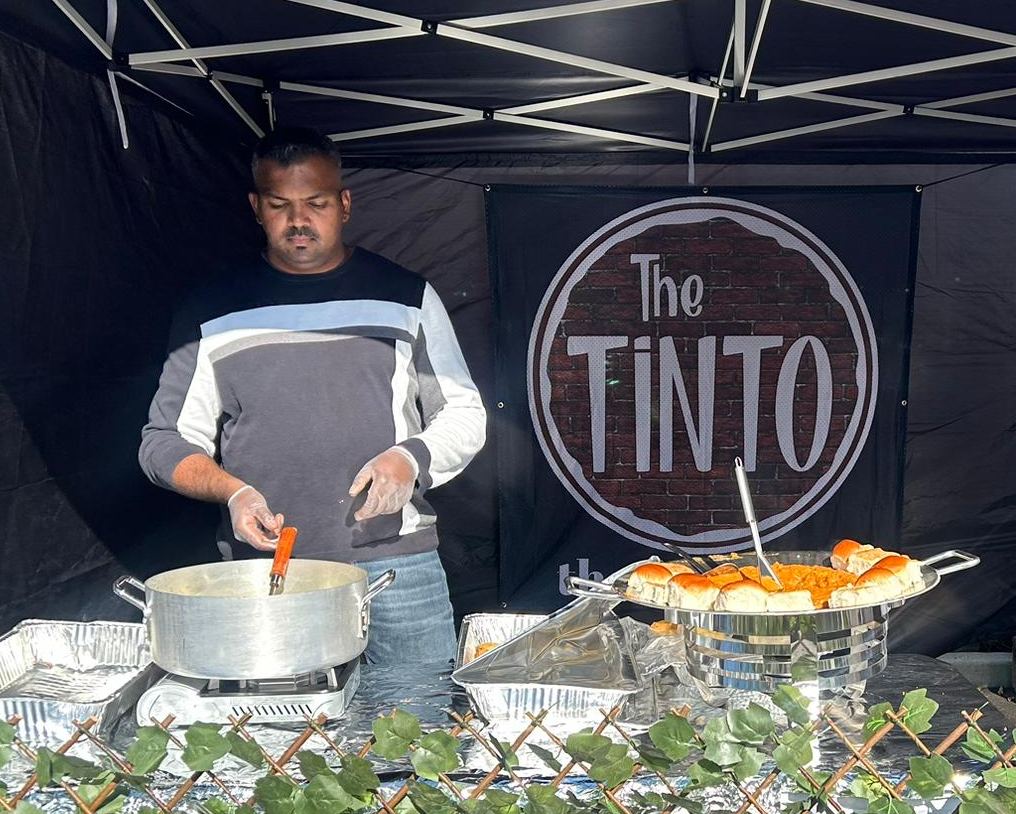 CALIFORNIA
The Diwali event in the local Bay Area in California on October 28 was graced with the introduction of The Tinto's very first veg food booth, offering an array of Goan favourite snacks that ignited the senses and kindled childhood memories.
As the aroma of Goan delicacies filled the air, the star of the booth was the Mix Bhaji Pav, a symphony of flavours served on a plate. Alongside, the Panaji Kadamba bus stand's beloved Cardamom Lassi offered a refreshing escape.
"However, what truly made the day memorable were the familiar faces who turned out to support The Tinto. These returning patrons lent their unwavering encouragement, making the event all the more special," said Joseph Lourenço, co-founder of The Tinto.
"There were the heart-warming stories, like that of a doting American partner who surprised his Goan girlfriend with a visit to the booth. For her, it was a chance to reconnect with the tastes of her homeland, and the sparkle in her eyes said it all."
Lourenço said these moments epitomised the essence of The Tinto's mission – to share love, stories, and craft cherished food memories for all who walk through their doors.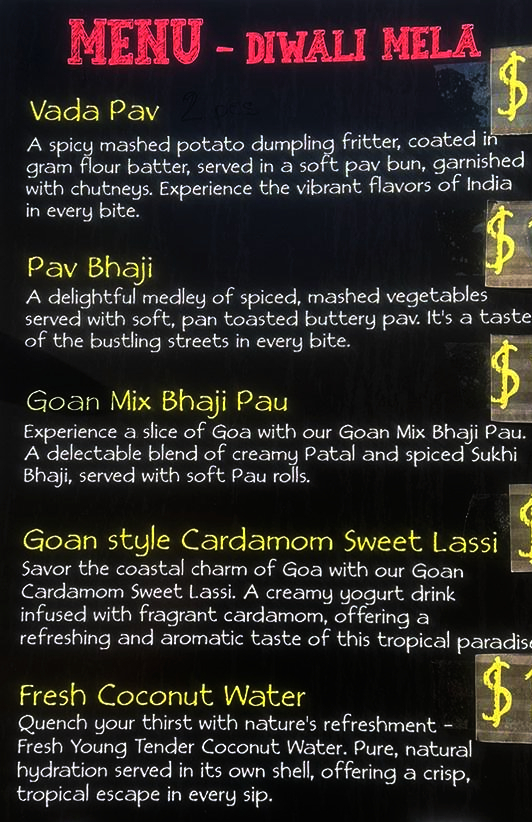 Goans who visited the The Tinto's veg food booth were impressed with the food and said it reminded of Goa.
"It was an amazing treat at The Tinto stall at the Diwali event, ICC. Brought back memories of Goa. Love the way these guys pour their heart into everything they do. Appreciate the passion to deliver an authentic experience," said Gaurav Borkar.
Added Anandi Nadkarni: "Enjoyed bhaaji paav at The Tinto stall like a true Goan. Brought back childhood memories."
A grateful Lourenço said The Tinto extends their warm thanks to the community for joining them on this culinary journey.
"As we look forward to more such opportunities, we remain steadfast in our commitment to creating delicious memories for all," he said.