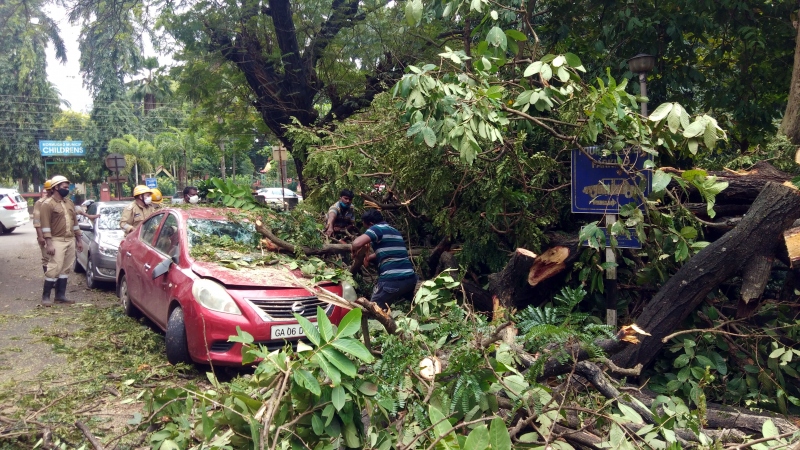 Photo Credits: Vikram Nayak
VASCO
A large branch of a tree located in the Vasco municipal garden came crashing down on an electricity pole on Wednesday morning and damaged three cars parked near the garden.
According to Vasco fire station officer Vivekanand Bhaatkar, the fire department received a call that a tree had fallen on the car and they rushed to the site.
"We noticed that an electricity pole had also fallen, while a Skoda car, a Nissan Sunny car and a Swift car were damaged in the incident. We are yet to ascertain the losses and this will be done only after we collect details from the car owners," said Bhaatkar.