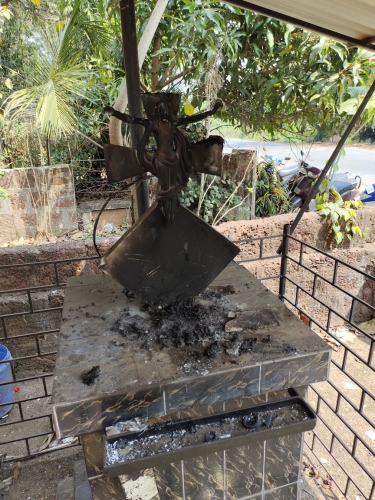 PANAJI
A cross at St Cruz Kakumoddi, Quepem was found vandalised on Sunday morning raising concerns of anti-social elements going unchecked in the locality.
Sources in the village disclosed that anti-social elements are often disrespecting religious sentiments by using the premises to hang out late into the night. It was also revealed that the area is littered with empty alcohol bottles, cans and eatables.
Villagers squarely blamed the police for not acting against a wholesale liquor shop in the vicinity that retails alcohol late in the night.
"Anti-social elements, under the influence of alcohol, dumped garbage on the cros
s the set it on fire", disclosed one villager.