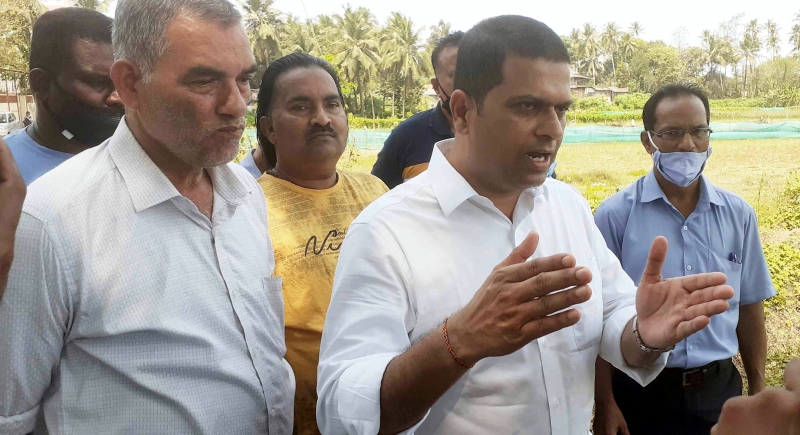 Photo Credits: Anil Shankhwalkar
PORVORIM
Accusing some local BJP leaders of creating obstacles in the development of Saligao constituency, Saligao's Goa Forward Party MLA Jayesh Salgaonkar said he managed to get approvals for several of his projects after much difficulty.
He was speaking to reporters after launching work to construct a 300-mtr long retaining wall opposite Lourdes Convent in Dhonwado-Saligao at a cost of Rs 45 lakh.
"Files of several of my projects have not been cleared by the government because of interference by these local leaders. However with great difficulty, he managed to get approval from the government for my projects," said Salgaonkar.
The Saligao MLA said the State government in its recent budget has approved the new power substation at Saligao plateau.
"Infrastructure needed for the power substation, including upgradation of transformers and installation of new transformers wherever required, replacement of old conductors, laying of underground cabling, etc. is nearing completion."
"The new power substation at Saligao plateau at a cost of Rs 135 crore will solve the problem of load shedding and power fluctuation faced by residents in Saligao constituency during summer," said Salgaonkar.
Saligao panch members Lucus Remedios and Dayand Kudnekar also spoke on the occasion.