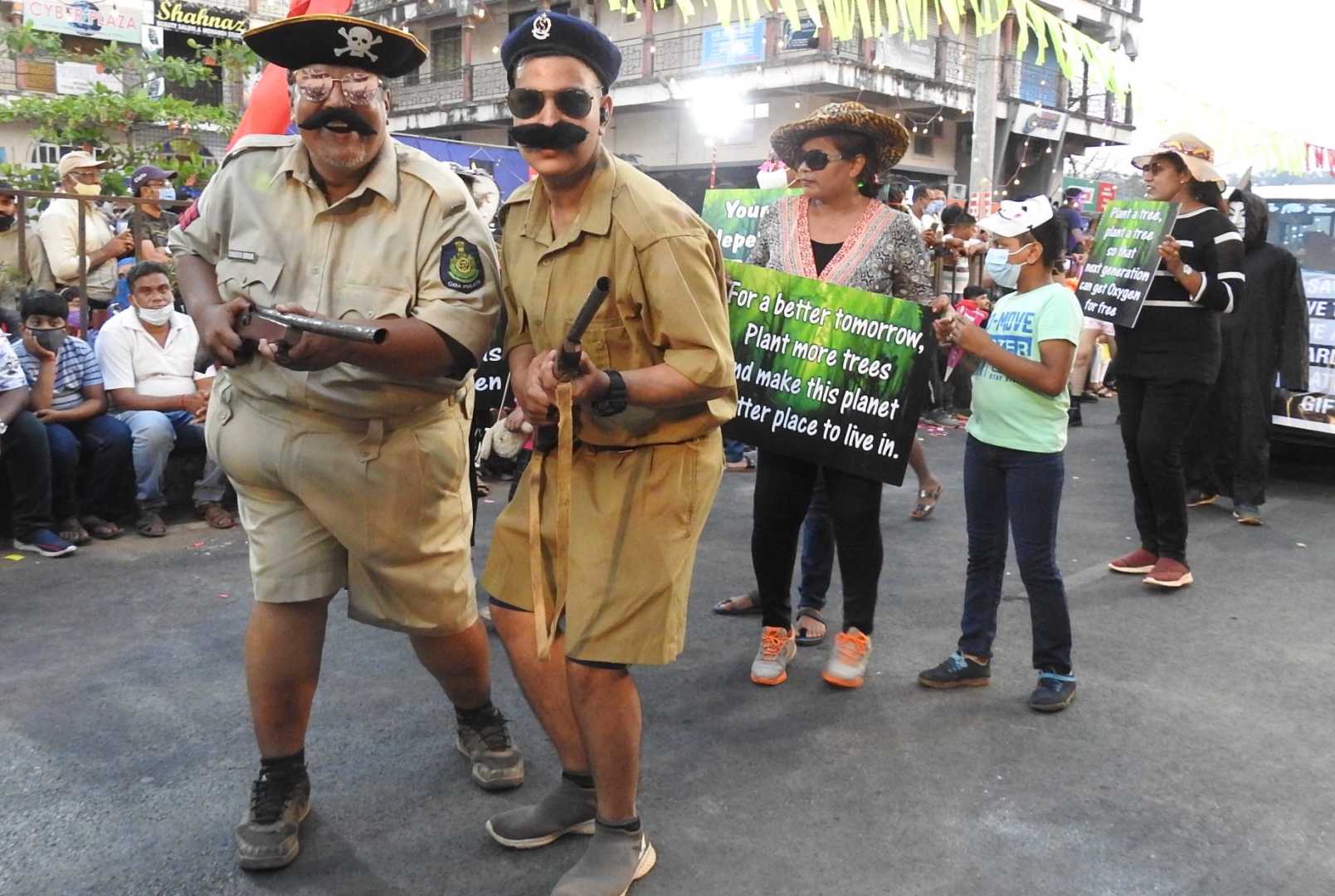 MARGAO
Saxttikars kept a date with Margao on Sunday as thousands of people from the countryside thronged the city to take a glimpse of the Carnival floats along the parade route.
Domestic tourists too descended in large numbers at the float parade along the district Court building-Ravindra Bhavan, stretch, which saw participation of children, especially in the clown/ joker category.
While the King Momo entourage ushered in the festivities, Chief Guest Padmashree Brahmanand Sankhwalkar along with Chief Officer, Agnelo Fernandes made their appearance on the parade route in an open jeep attired in carnival costumes at the venue.
A number of environment preservation/ protection friendly floats made their point post elections pre-election results. Some floats had specially composed lyrics of songs sung in tune to their own floats for this Carnival floats parade, cautioning Goenkars to save trees and to protect the frog from poaching.
The Ukraine crisis was highlighted by fun junk car 'Make Love Not War'. Floats on stop hill cutting, save mangroves, save UNESCO site, etc. Goan dry fish Khare and a float to save wildlife caught the attention of the crowds.
Margao city fathers were all attired in the carnival mode. South Goa district Collector, Ruchika Katyal, IAS, were amongst the officials who were seated on the especially decorated stage.